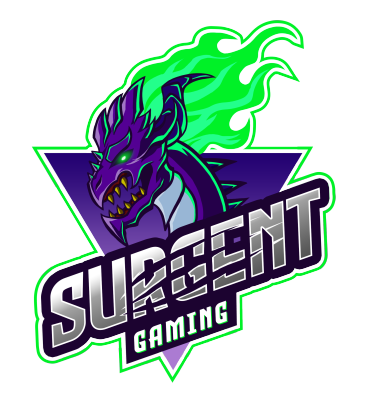 We make story-driven #play2own games.
---
THE PROBLEM
Games have lost their souls!
These days, your average game is either chopped up into presale DLC, plagued by loot boxes, or stealing your lunch money with gacha collection systems. RNG reigns supreme when it comes to how far spending money gets, and you don't even own any of the (mostly useless) tidbits you receive! Monetizing the gaming experience—whether traditional or blockchain gaming—has begun to dominate the common motivation for creating games. The enjoyability of the player's core gaming experience has been pushed to the side for the sake of making a quick buck.
Storytelling has become optional.
The most memorable (and nostalgic) games often have a story to tell. That story influences the way players interact with the game by teaching them important lessons through its characters. With monetization overtaking creativity in game design, many gaming franchises have begun to downsize the important of their lore or leave out the story entirely!
Blockchain games aren't accessible.
Some of the most popular blockchain games right now no longer have an "affordable" entry point for new players due to the "early bird" advantages offered in many presales. Other games unintentionally isolate their communities by requiring the purchase of assets (NFTs) that have ballooned in price beyond what would be practical for new players. Too many blockchain games are fostering exclusive clubs of competitive investors that hinder their growth.
---
OUR MISSION
Gameplay above all else.
As a blockchain game development studio, our mission is to provide gamers with familiar experiences that merge traditional gaming principles with web3 values. We want our games to be enjoyable while supported by the digital ownership features made possible by blockchain technology. For us, this means offering a free-to-play system focused on rewarding players for playing the game rather than pressuring them to spend more.
Own what you earn.
Surgent Gaming is driven by a #play2own design philosophy where gamers own the assets they collect in-game. We don't want players to view our games as tedious chores connected to an earnings treadmill. Playing, itself, should be the goal, and keeping what you earn is the joyous byproduct of digital ownership. Our games will be accessible (with multiple localizations!) and rewarding regardless of how much you choose to invest.
---
OUR VISION
The interconnectivity of digital assets.
Central to the design of our games is the creation of digital assets that carry across multiple environments. This connectivity will provide the foundation for a gaming ecosystem capable of bridging to other communities and systems. Put simply, the assets (NFTs) earned in our first project are intended to carryover into the next. Long-term, we'd like to explore building support for these assets outside of our games in the various metaverse initiatives being developed.
An open-ended e-sports community.
Building on the concept of interconnectivity, we want to eventually establish an e-sports community across our games that rewards players for participating anywhere in our ecosystem with assets usable in any of our games. This means "crypto"-sports competitors would earn crypto rewards that could be freely utilized or transacted.
---
Antix Interactive Inc.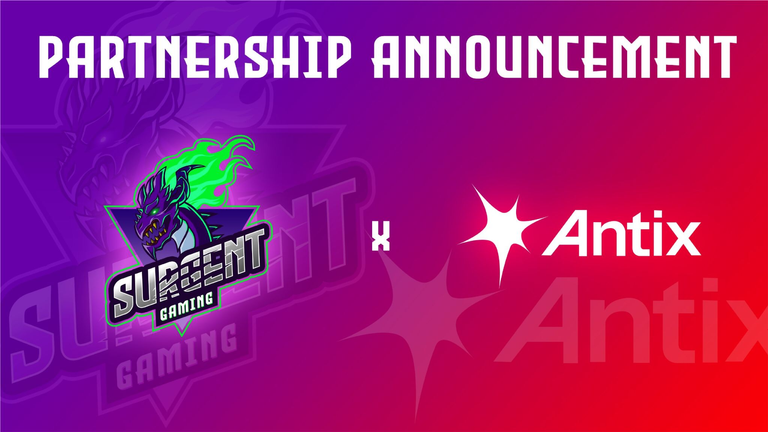 To help us accomplish these goals, we're proud and honored to have partnered with Antix!
As a global metaverse innovator, Antix offers a full suite of technological solutions for companies and brands looking to expand into the Metaverse. They boast an amazing clientele including: Game of Thrones, FIFA, PUBG, EA Games, Wargaming, Tencent, World of Tanks, HBO, and Warner Bros.
Their team also has experience working on projects such as:
MOVIES — Pacific Rim: Uprising, Star Wars, Doctor Strange, Godzilla: King of the Monsters, Fantastic Beasts and Where to Find Them
SHOWS — DC's Legends of Tomorrow, His Dark Materials, Love Death + Robots
GAMES — S.T.A.L.K.E.R. 2: Heart of Chornobyl, Quake Champions, DotA 2, The Elder Scrolls Online
---
UPCOMING PROJECTS
Supported by this partnership, Surgent Gaming is currently developing two unannounced projects:
An isometric turn-based pet tactics RPG inspired by games like Final Fantasy Tactics, Disgaea, and Pokemon.
A third-person action RPG with pet collecting inspired by games like Genshin Impact and Lost Kingdoms.
As mentioned earlier, both games will utilize many of the same NFTs to allow players the freedom of bringing their collection from one game to the other.
---
Stay tuned for more details on our first project coming later this month!