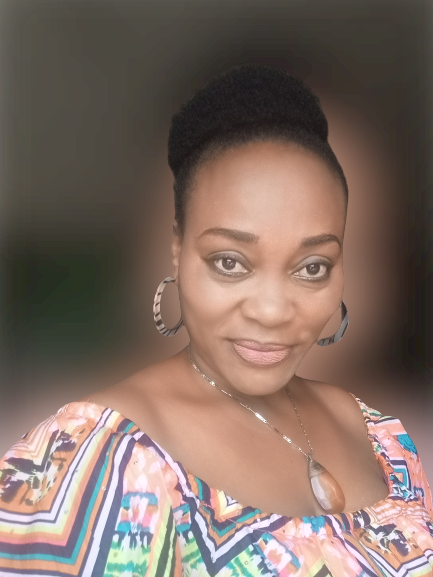 My name is Adore and I am so adorable. I am the first daughter in a family of eight then, but now seven ( Dad died).
I am a mother of two beautiful girls and the heartrob of my darlyn, haha. I am an educationist by profession and has helped raise students who are doing well, contributing meaningfully to the society.
I am a chef by passion and I win souls with food, hahaha. I have not said I won my hubby with food, but I am such a great cook that you have to be careful as a man eating my food. You might find yourself not only comparing your wife's cooking with mine, but you might enroll her under my tutulage as well. Hahahaha.
I am an extrovert and I love being happy all the time. I love looking good and when I do, I hardly forget to give myself a beautiful snapshot.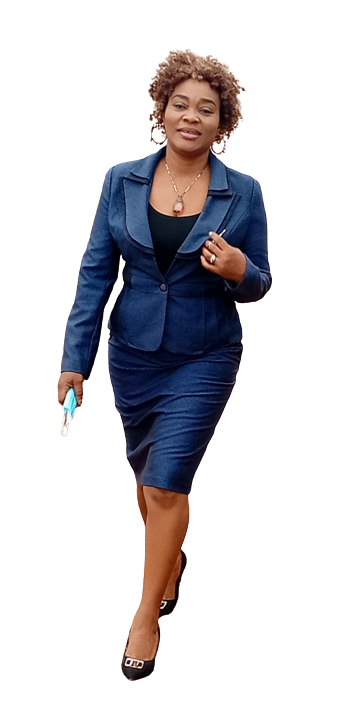 I was busy and couldn't join the @dreemport challenge. I am studying to improve myself tremendously. It's quite tasking but permit me to indulge in this particular challenge. Besides it seems like I am the only one in hive left out, how come no one dragged me in? Hahaha. Well, I am here now to join in this. It's better late than never. Thanks @snook for this and thanks @dreemsteem,@dreemport for always bring fun times to the platform.
HEY ADORE, WHERE ARE YOU THE HAPPIEST?
I am happiest when I am with my family. I have four brothers and a sister, all are grown, married with kids. But they are all extroverts, I am not sure there is an introvert in my family. Each year, we all come together to play and cheer my lonely mother up.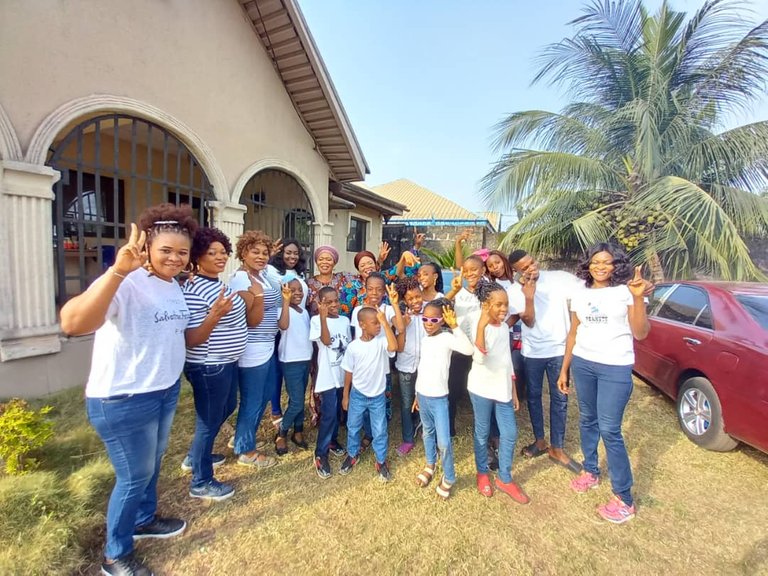 While at home, I am at one of my happiest moments when we tease, laugh, do cooking contest, dancing competition and sometimes drive in convoy to joints down town to eat pepper soup, drink, visit other relatives and sit under a tree in the compound and gist more. This makes me happy.
I am happiest when at the end of the year's party in my School, my name is called as one of the most hardworking tutors whose students made credit passes. I have that award consecutively three times where even the dullest in my subject made C6 in the West African Examination Council ( WAEC) exams. That means I am 100% efficient. That calls for happiness.

I am at my happiest moment when everyone around me is healthy and happy. I hate it when someone is sick especially a child. But when people around me have almost nothing to complain of, they are happy, then I am happy.This babe was very sick recently, upon returning from being hospitalized, we had to snap this. Haha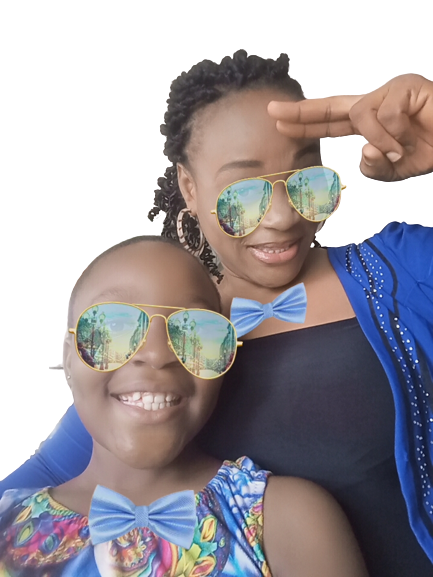 I am at one of my happiest moments when I receive free gifts, haha. It could be delegations, free hive tokens, cash, new clothe and anything specially for me. Even a braodcast message customized in my name can make me happy. Hahaha. I guess I love attention. 😂
HEY ADORE, WHAT POSITIVE TRAIT CAN YOU BRING TO A TEAM?
Good leadership style. If in a team and I am made to oversee things, I give it my best and hardly encourage laxity and excuses. If I won't be available for anything, I prefer to say it and let those available handle it, that's what I expect from others too. Nonchalant attitude to work is not my style,unless I am indisposed. I love people being there if they say they will. I hope I still have that trait, am getting so busy lately anyways but I also try to inform others.
QUICK RESPONSE TO THINGS.
Meeting deadline is good for a team. I think I have a competitive spirit, so when in a team, I love my team to be right on time, so anything I need to do to encourage them so we don't be the last guys standing, I try to bring it in.
** TEAM SUPPORT**- In a team especially when am not the one overseeing things, I give my support. I don't leave things for the overseer, I try to support and give my best that the overseer if not careful might think I already want to hijack his/her role. Hahaha
ADORE, ANYTHING POSITIVE ABOUT YOU THAT OTHERS MIGHT SEE AS NEGATIVE?
Yes. I am easy going and always laughing. I hardly get offended with things or can I say what others may see and raise their left eye brow, I see it and laugh. But at the same time, what others may see and trivialize, that's when I am serious. But most times, I see myself as a laughing gas and some say, "you laugh too much" Hahaha.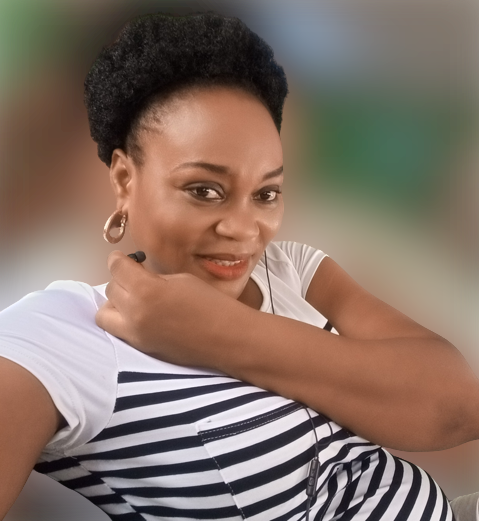 YES- My bluntness. I do not have time to partronise people, or hide the person I am inside. I say my heart as it is. Though I try to ensure I choose my words correctly in order not to offend, but I express my mind. If you wrong me, I tell you you have wronged me. I don't pretend to be happy with you when deep down, am going crazy because of you. If you are becoming too nice to me as an opposite sex, I tell you to take a break. Hahahaha. I do not want my heart to become involved in what I can not handle, hahahaha. The world hate the bitter truth and so some see my bluntness as negative but I see it as being honest.
INQUISITIVENESS– I ask questions a lot. Some call me questionaire, haha. Some say, "you can ask questions?". But this has helped me a lot not to make mistakes. Today my boss told the entire staff that this month salary will have a bonus. We were all happy. While everyone kept clapping, I asked if it is only for this month. Many attacked me, and asked why am I asking, that obviously it is for every month starting from this month. But our Boss said no, that it is only for this month and thanked me for asking, and said that by asking, I have been able to remind her to clear the air on how long the bonus will last. So while some see my inquisitiveness as negative, I see it as positive. If you have anything to tell me, prepare answers to my questions because it is rare for me not to ask. Hahahaha
MY USE OF TECHNOLOGY/SOCIAL MEDIA- Some of my friends wonder what a married woman does online all the time even at night when she ought to be sleeping. Mehn, I need to hustle. Whether filling airdrops, making articles,curating, making research online, attending google classroom or reading e-books , all are to contribute meaningfully to my life. They help to improve the old me to a better me. That's chasing after something positive but many including some family and friends who doesn't stop demanding for money see it as negative, a waste of time. Hahaha
Hey Adore, what is your favorite positive surprise on hive?.
It is how fast @dreemport is moving on hive. It has brought many users together and have given fresh eyes to contents even from other front ends. I love how it has teemed with other communities to get hivers into fun-filled contests and I love how many are responding in great numbers.
I was surprised and happy the same @dreemport challenged participants to endow ecency points to many users and in the end, a lot of them were with all smiles and happiness.
I was surprised and happy when @wil.metcarfe delegated a thousand hive tokens to me, refunded the hive I spent in joining operation ping contest and sponsored me for the contest. I was specially favored, honored and delighted. It made my heart glad.
I am happy about other communities and tag springing up and creating fun activities that brings out the creativity in many users. Many have grown better in writing and also in earning. This hive platform is helping to improve lives. It's amazing
I know I am not very regular on hive, I don't make posts daily, sometimes no post in one or two weeks but I must not fail to admit that hive is the best platform. As soon I get a little respite, I will give hive my best. I haven't started harnessing my potentials and talents on hive well. I love this challenge and I am glad I jumped in, even if from the finishing line 😂 ( when others are almost through).
Sorry @dreemsteem, I came in on this very late, but I love this and love all you do on the platform. Well done to you and the team up communities so far, as well as the active dreemers who has kept the flag flying. I love you all.
Yours Adoore-eu.
All beautiful images of mine were snapped by my beautiful self with my beautiful Infinix note 8 phone. 😂