Waivio has added support for a new object type called a "widget," which allows for the integration of third-party pages, forms, and other widgets onto the Hive social blockchain (tasks 4434, 4406).
This means that users can now easily incorporate external content, such as Coingeko's widgets, into their Hive posts and objects. This can add a new level of interactivity and functionality to Hive, making it easier for users to share and access a wider range of content and resources.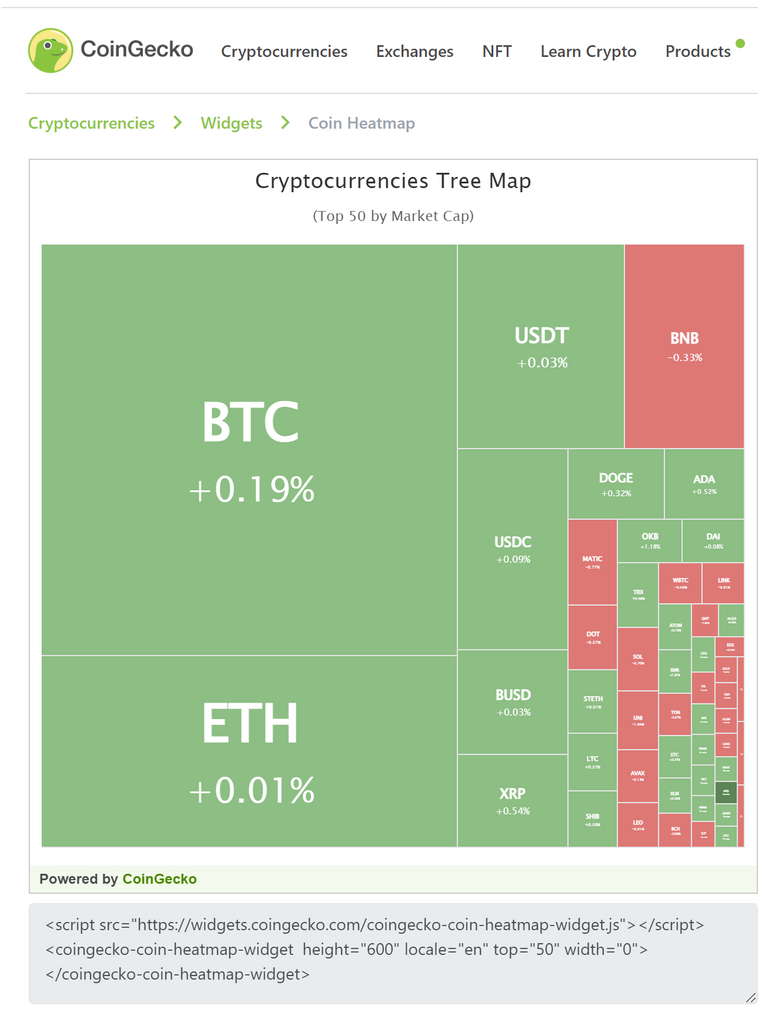 Let's create a new widget called Crypto heatmap on Waivio: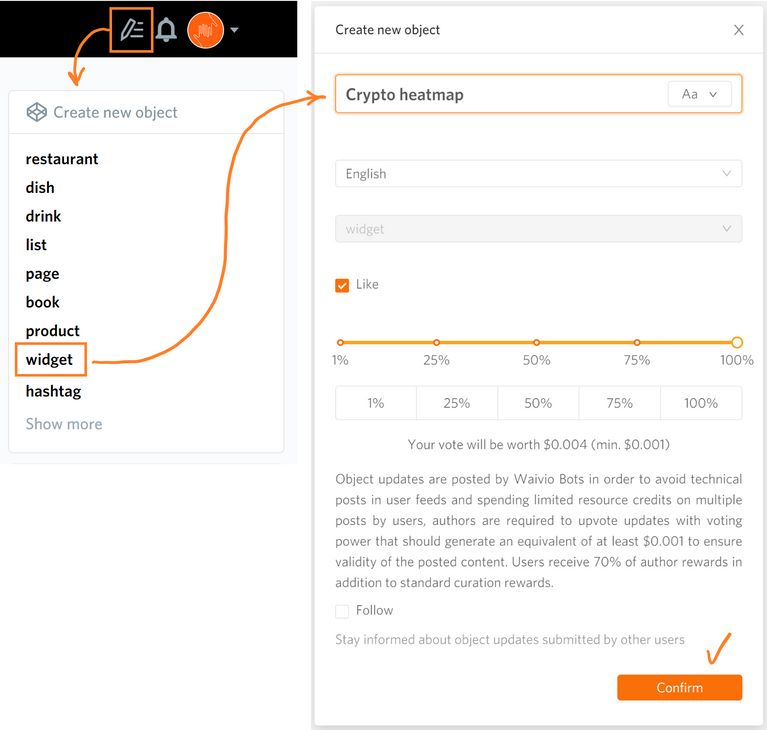 To incorporate a Coingecko widget into your Hive widget, simply copy the widget's code and paste it into the form: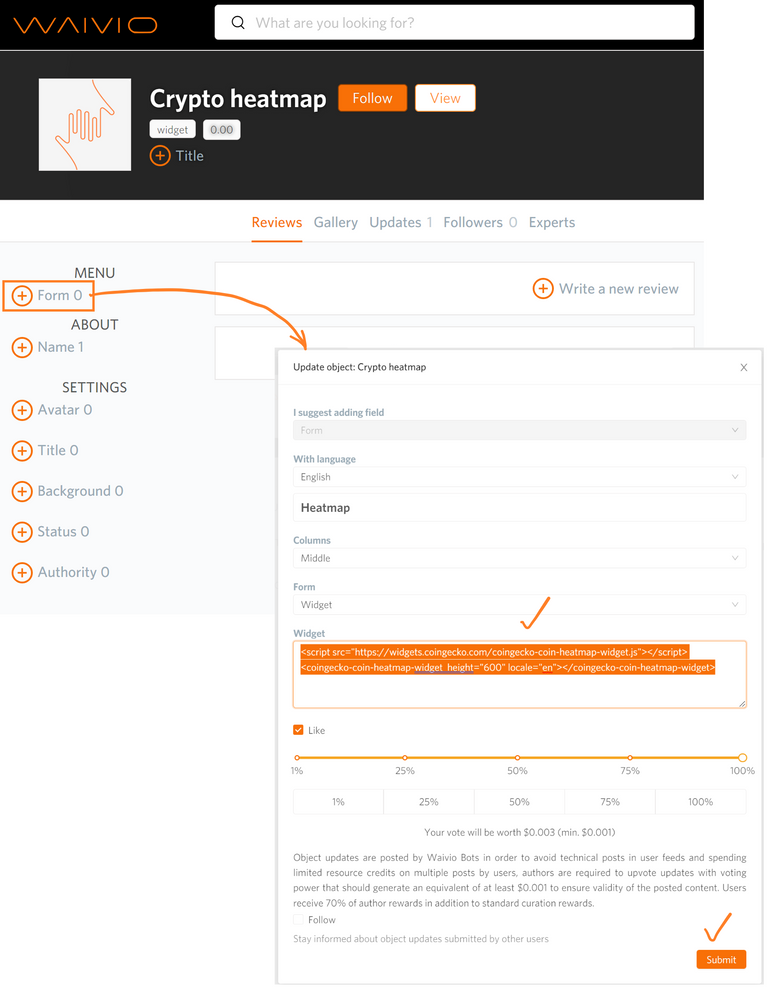 Now users can easily find Crypto heatmap undefinedwidget by searching for it on Waivio, reference it in their posts, as well as integrate it into other objects on Hive or into their social websites.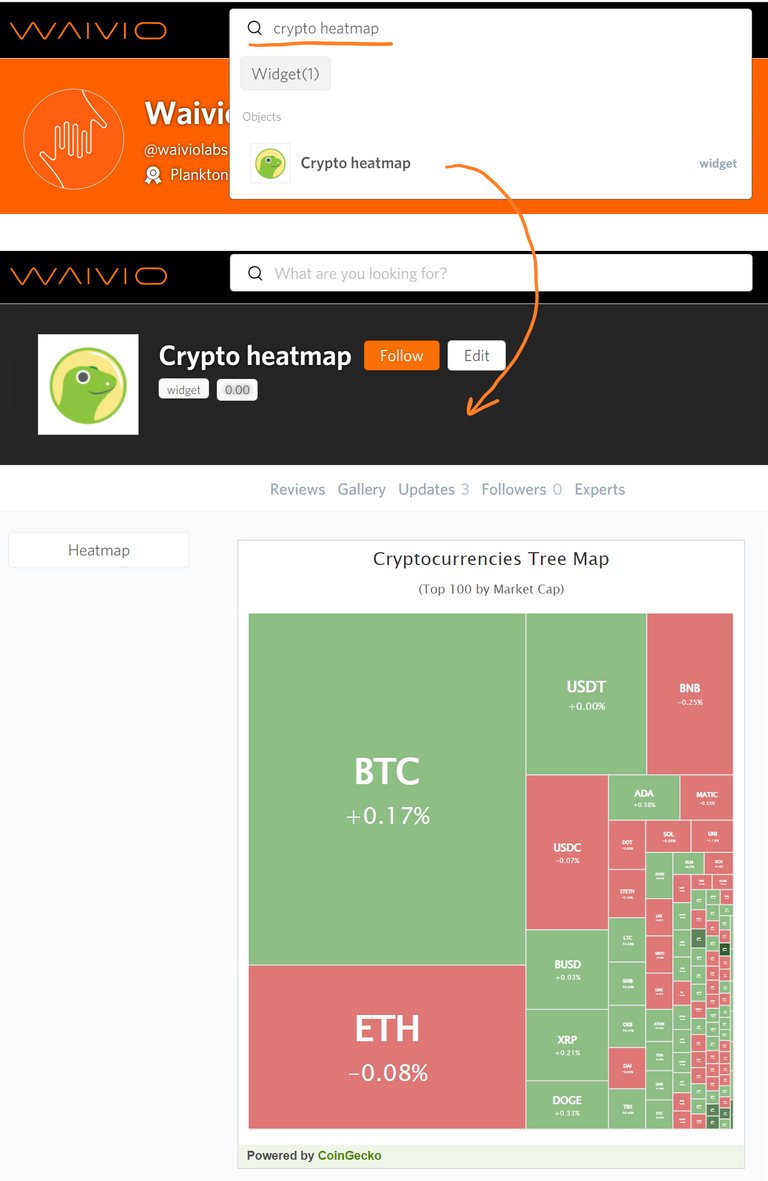 This can greatly enhance the user experience on Hive, making it easier for users to share and access a wider range of resources and information. The widget object type allows for the seamless integration of interactive forms, tools, and pages from external parties, making Hive a more dynamic and engaging platform for users.
Other updates:
1. Posts / Twitch - integration of Twitch videos into users posts (2705);
2. Expertise / WAIV - account for WAIV earnings for calculating expertise for users and objects (3196);
3. Field / Product ID - allow bar codes, ISBNs and other common product identificators to be added to object types product and service (3946, 3947);
4. Field / Company ID - allow unique identifiers to be added to the business object type (3948, 3949);
5. New object / Aa tool - add a case toggle button for the name field for new objects (4043);
6. Comments / Objects - if a comment contains a link to an object, connect the original post to the obejct, show it in the Reviews section on the object page (4462).
Minor updates & fixes:
Tasks: 2156, 3088, 3449, 3988, 3989, 3995, 4020, 4021, 4037, 4066, 4115, 4117, 4162, 4204, 4221, 4245, 4247, 4269, 4293, 4311, 4343, 4361, 4366, 4367, 4387, 4388, 4392, 4393, 4419, 4465, 4504, 4533, 4543, 4545.
Waivio is an open source project. Further information about tasks and the development progress can be found on the GitHub.

GitHub - https://github.com/Waiviogit/waivio
Discord - https://discord.gg/KWnDRYpc
Twitter - https://twitter.com/waiviolabs
Blog - https://www.waivio.com/@waivio
Waivio, #waivio, #hivedev, #widget, #coingecko undefinedundefined