Waivio makes it easy to open new Hive accounts and invite your friends to join Hive.
HiveOnBoard.com VIP tickets are now available for purchase (5 HIVE) for regular and guest accounts on Waivio.com (Tools / New accounts).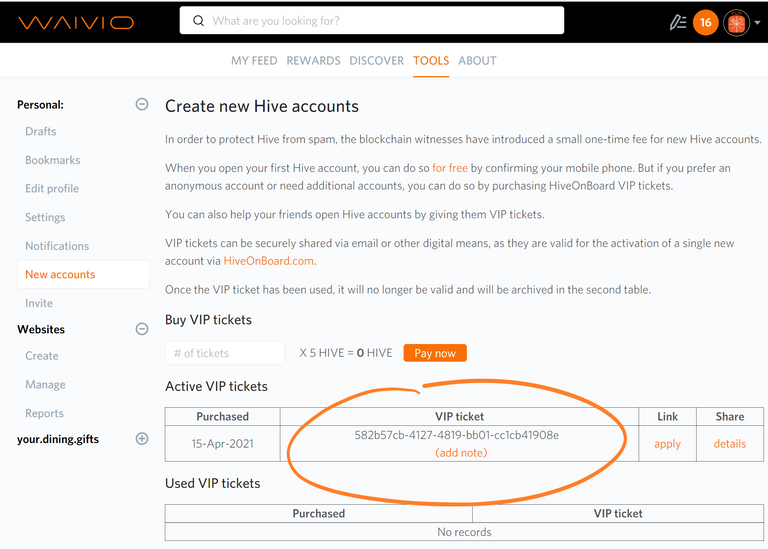 If you started your Hive journey with a guest account on Waivio.com or Dining.Gifts (using Google or Facebook accounts), earned a few rewards, and started to get interested in creating your own social presence on Hive, it may be time for you to create a regular Hive account and take full control of your private keys, funds, and social identity. This will allow you to power up your Hive, earn curation rewards, grow the number of your followers and use hundreds of other apps on the Hive social blockchain.
It's now very easy to invite your friends to join you on Hive: you can offer them VIP tickets, which can be used to create a Hive account in a few steps. HiveOnBoard.com offers one of the best onboarding experiences on Hive.
Integration of forms into business objects
In addition to customizable news feeds and blogs, it is now possible to integrate Google Forms and other similar services directly into Waivio business pages (task 1977).

The form can fit in a single column, or occupy the space of the middle column and the right column, or require the width of the entire screen (1). It can be integrated using a link or a widget (2).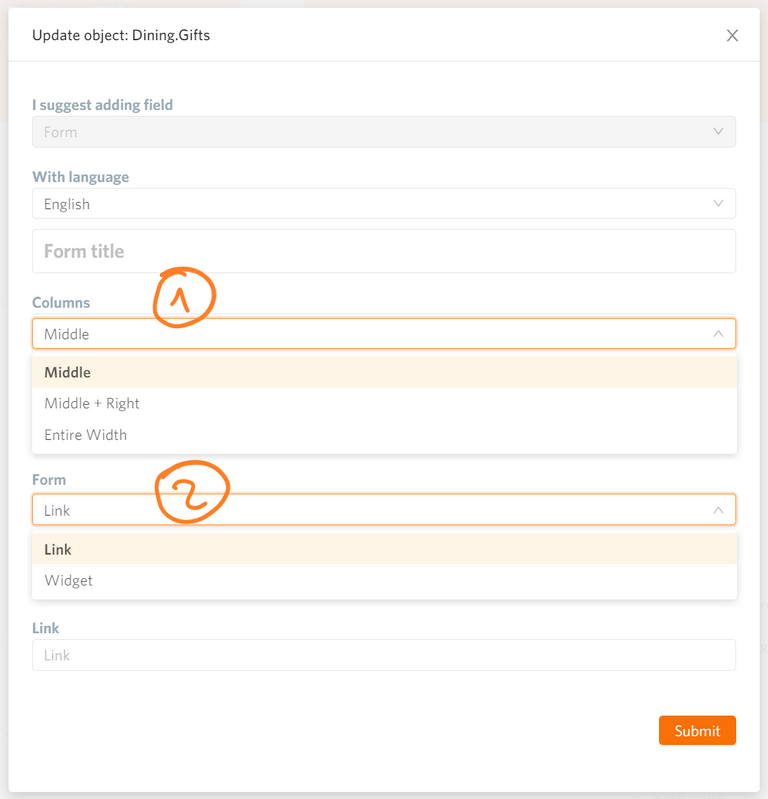 Other updates:
Minor updates & fixes:
Tasks: 2161, 2159, 2163, 1976, 2151, 1967, 2013, 2091, 2092, 2093, 2095, 2116, 2228, 2234, 2237, 2238, 2252, 2253, 2256, 2257, 2258, 2176, 2260, 2291, 2292, 2293, 2294, 2315, 2316, 2317, 2318, 2319, 2320, 2332, 2369, 2370, 2371, 2382, 2379, 2381, 2380, 2390, 2424, 2425, 2324, 2437, 2440, 2450, 2455, 2457, 2464, 2470, 2471, 2472, 2473, 2479
Waivio is an open source project. Further information about tasks and the development progress can be found on GitHub: https://github.com/Waiviogit/waivio/issues

GitHub - https://github.com/Waiviogit/waivio
Discord - https://discord.gg/yBD7tRHe
Twitter - https://twitter.com/waiviolabs
Hive - https://www.waivio.com/@waivio