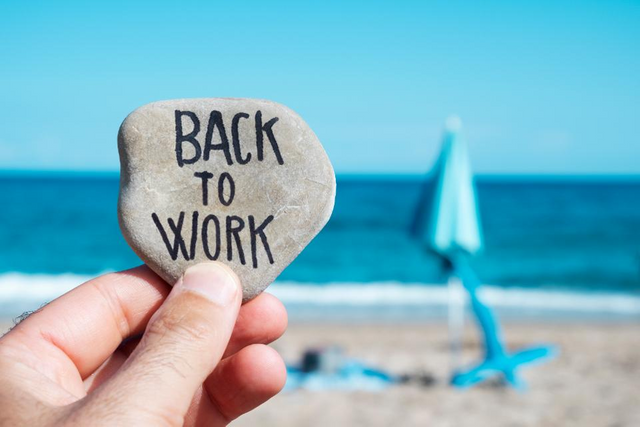 I haven't been around for a little while, and I had several reasons for that.
Last week I had some upsetting and quite shocking news. And 'quite shocking' may be the understatement of the year.
Anyway, I'm OK, no worries there, but that was definitely one that will go into the books as 'The one that topped them all."
I've started to write it all down, but it will have to wait. I still can't quite get my head around it, so let alone get it down in words...
Maybe I'll finish that over the weekend. Not to keep you in suspense...just because above reasons. Trust me: when you read that, you'll understand why.
The job
A few weeks ago I applied for a job that would give me the freedom to do more, travel more, be more independent. In other words: it would suit me just right. It's a job in the way that I will have to work for it, of course, but based on self-employment, so basically a sub-contractor.
What will I be doing?
Well, the company I will be sub-contracting for is a company that gives personal credit for small amounts between 100 and 600 Euro against high interest. The high-interest part was one thing that put me off at first, but it's not as bad as it seems because this interest doesn't get any higher in the case of arrears. The company talks to its customers and works with them to find a solution if, for any reason, they're not able to fulfill their payments in time.
People who will never get any credit or loans with a bank due to bad credit scores, will get a chance with these guys, and to be honest, they've saved me a couple of times. Because I came to Ireland as a foreigner, I never built up any credit score, so I wasn't eligible for anything anywhere else. So if my washing machine broke down, I would have had to have the money to replace or repair it, or start washing by hand...And sorry, I like to do things the old-fashioned way sometimes, but washing clothes is not one of those things. The company is still regulated by the Irish central bank, which sucks, of course, but they're in no way like any bank. At least with them, you know what you can expect. Unlike with a bank. You know, those who drove the country into the abyss.
I would usually not even consider working for a financial institution, but this just feels different. Less scam-ie, and the days of the loan-sharks that would bring a few brainless muscle-men to knee-cap the non-payer are long gone, here in Ireland anyway.
These won't be the tools I'll be bringing to work 😉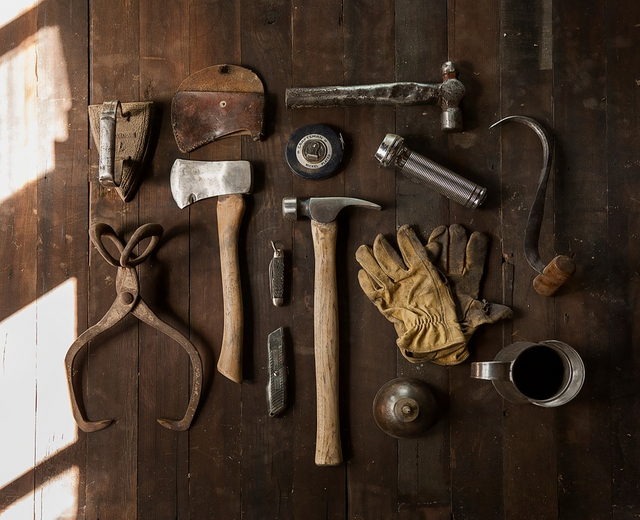 Source
Drifting off...
So my job will be to get new customers, which should be easy enough since Ireland's economy is still not any better than a few years ago, and collect the money from them each week. I will get paid a percentage for what I collect.
The interview
It's been a few weeks since I had the interview. All went well, I never really had the feeling that I was at a job interview. It felt more like a business meeting with mutual interests. I guess that's in fact what it was.
The chat was pleasant, with a quick introduction into what the work entails, how I would get paid and which areas they'd have available. One was available soon, since the man who worked that place, was retiring after 17 years. In an area that I know quite well. There would be one available in a town that I also know quite well, but because of that, I would never want to work there. Another was to become free within a few months, but it was quite small (and I like to dream and aim big). And there was the possibility to take the role of deputy, which pretty much means that the agent would take over from others in the case of illness or holiday or something. I never asked him if I had a choice, or if they'd decide. I think the conversation was going well enough for me to feel comfortable to express my interest in the area of my choosing. Which was the first area.
He never told me the usual: 'We will call you with the decision.' Instead, he told me that he'd talk to the area manager of that area and if I was available the very next day so I could see how they work. Of course I was. That was it. He closed by saying that it was 'an absolute pleasure' to meet me, which pleasantly surprised me since it's not something you'll hear very often in Ireland. It's usually: 'You'll hear from us.' And then you never do...
But still the Irish way
That same evening he called me to tell me that the area manager wouldn't be working the next day, so he'd get in touch with me on Monday instead. Monday came and went and nothing. Then Tuesday did the same. So I called him, and he gave me the area manager's phone number to call directly. Called twice and no luck.
A few days more came and went and at this stage, I didn't want to call anyone, because I didn't want to seem like some kind of stalker. Didn't want to look too desperate either.
Then last week (after almost 2 weeks of waiting), I spoke to the woman that introduced me to them in the first place. She would talk to them and get back to me. Another week went by. At this point, I was getting nervous and started to doubt myself. Had I misunderstood? Maybe they had other applicants and were just looking to see which person would suit it the best. Meanwhile trying to keep in mind that I am in Ireland after all and that the ways here are just different. And trying to keep a positive mindset. They were also very busy of course.
Then finally yesterday I received a phone call. If I had a couple of hours tomorrow to see the route and talk things over about the way they work. Of course I do!
So finally, tomorrow, I will find out the ins and outs about how things work, and hopefully soon I will be working the route myself. Wish me luck! I've been visualizing and manifesting this and more like crazy, so I'd say I'll be fine... 😉
Thank you for reading!