Trees are amazing but we usually only see them from the trunk up. The roots are often where the real action is. Especially when they emerge to the surface clinging and grabbing!
Your assignment in this contest is to show me some Ridiculous Roots!
Here's a Sample Photo That I Took On a Hike Last Week!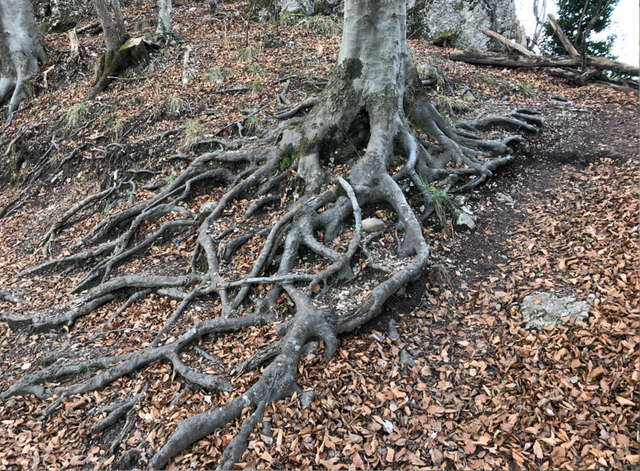 I Love the way these Ridiculous Roots are reaching out to devour the surrounding landscape!
Here Are The Rules:
● Show me a photo of some Ridiculous Roots! 
● Post your photos in the comment section below 
● The photo must be yours NOT one that you find on the internet. 
● Maximum of 2 entries per person 
● If you make a post promoting the contest I'll try and give it an upvote as well 
● There will be at least 5 prizes of 1 Steem 
● I will also reward a total of 10 APX tokens to those that post their photos on Appics!
 ● The contest closes in 7 days 
If you like contests and would like to see more of them here  on the Steem Blockchain please consider upvoting my posts. Contests   help our community so spread the word! Until next time, 
@kus-knee (The Old Dog)
 

Let's Succeed Together!