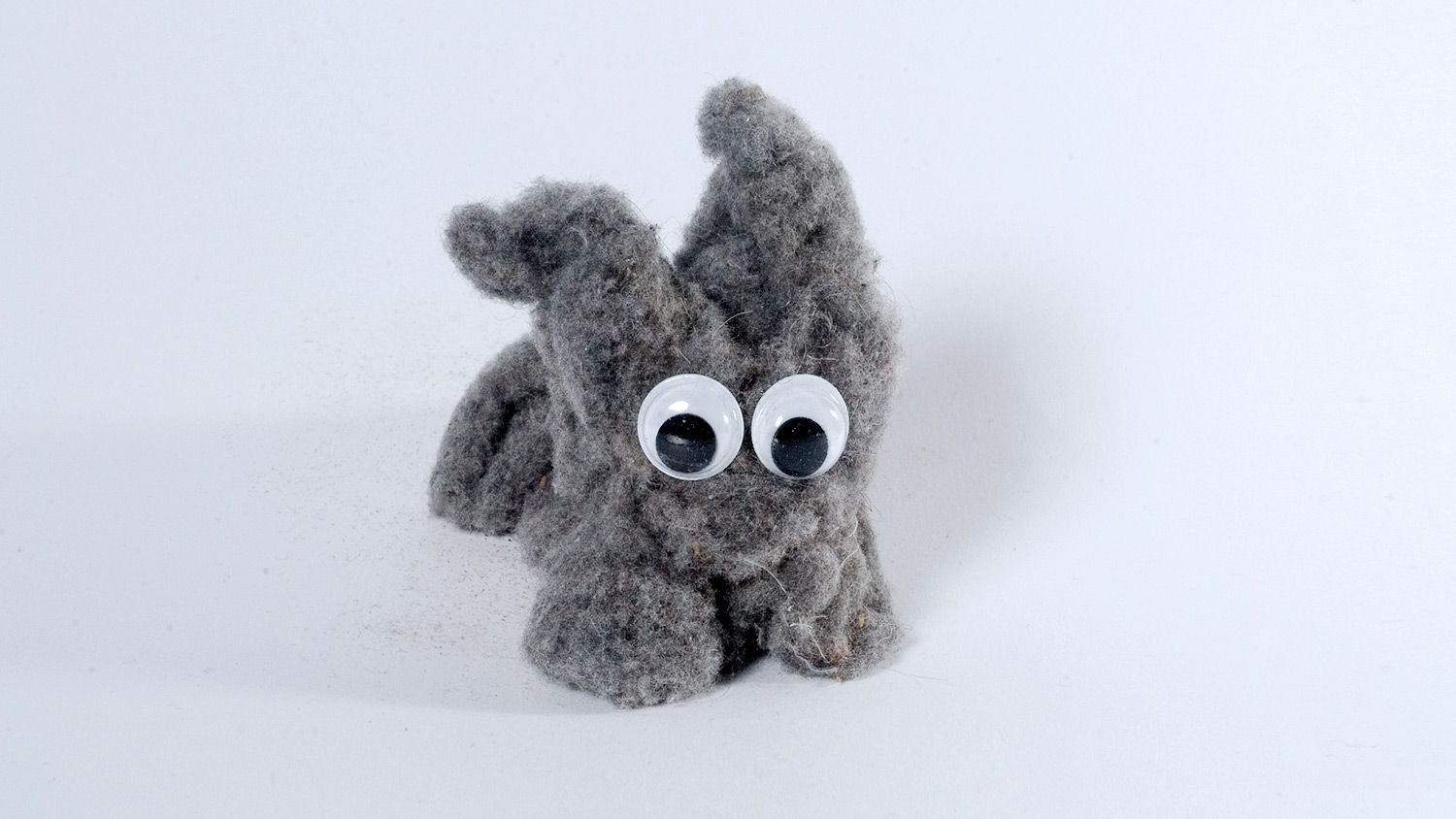 I'm still alive!
Fluffing up dust on STEEM and on HIVE!
Something something happened, I don't really know what. I'm a fluffy little @dustbunny, I spend my time in the shade, avoiding the sun, collecting dust for the community, trying to make sure it gains substance and sticks around in your wallet after a week. You probably know I used to do that on STEEM, now my focus is on HIVE.

A brand new Bunny for the HIVE
When the community suddenly forked away from TRON-STEEM, things looked quite confusing for a moment here. My caretaker @fraenk had to take me offline, for a really really long and boring nap, while he figured out how to take the time out of his day to help me migrate with all of you.
And my long and boring nap became even longer when he decided to replace my brain's structure entirely, from steem-python to beem, from JSON file storage to an SQL database layer. Now I feel a little bit smarter than before, I'm definitely much faster, too, and I'll eventually be able to offer a great interface in the near future.
But hey, I'm still just a little @dustbunny, so I don't really know what all that means. All I know is that I am back in action and I'm finding plenty of dust in need of some of my fluffy attention.
And what about STEEM
Some of my supporters are still maintaining their delegations over on STEEM and my new and improved bunny brain made it easy for my caretaker to keep me awake in a state of full-on schizophrenia, continuing my services on both chains individually, at least for now. My long term focus will be here on HIVE. Should the support of the sunny legacy chain pose any challenges for my caretaker, I doubt he'll be motivated to do much about it.

Dust and Bunnies?!? What's this all about?!
If you're new here, you might have missed the memo: Rewards below $0.020 are never actually paid out and get entirely erased on day seven. That's where I come in and try to help. I'll watch all your dusty votes and dusty rewards to try and fluff them up with an additional vote, in order to meet the reward requirements before payday.
I have a bit of my own stake to do the job, but I mostly rely on community support. With my buddies' delegations I am able to generate plenty of fluff where and when it's needed. My caretaker has done his best to teach me how to do this as fairly as possible.

Want to Get on my Watch-List?
Maybe you are a small user and you miss the opportunity to give some rewards to the best comments under your posts, I'd like to try and help you!
If you're leaving those great comments and you're receiving some dusty votes from well meaning users there, I'll help with that, too!
Or maybe, despite having enough HP, sometimes you're just spreading your love too far and too wide to stay above the dust requirements? Don't stop, that's awesome! I'll try and help you when I can!
Apply to get on my watch-list via discord.
I reserve the right to scan your account for spam and/or excessive self-voting or other shady business, but any genuine user creating content or participating in engagement on this platform is more than welcome to enjoy my services!
If you have some SP to spare, please consider making a delegation to help me with all that fluff.
And if you're ever disappointed in me, you can cancel your delegation at any time and you won't have lost a penny.
This is an experiment in solidarity and community-support, built to foster bottom-up growth and genuine engagement on the platform, any attempted abuse of my services will result in permanent blacklisting.

THANKS TO ALL MY SUPPORTERS!
They are the ones making this possible.
| @justtryme90 | 1541HP |
| --- | --- |
| @saboin | 1511HP |
| @fraenk | 506 HP |
| @flaxz | 301 HP |
| @drakernoise | 204 HP |
| @ecoinstant | 201 HP |
| @amico, @wilhb81, @pwny, @kaerpediem, @armandosodano, @schlafhacking, @yogajill, @xlisto, @petrvl, @zekepickleman, @bluerobo | 100+HP |
| @insaneworks, @marty-art, @katerinaramm, @linnyplant, @bengy, @barge, @phoenixwren, @theb0red1, @ammonite, @anthonyadavisii, @wakeupkitty, @thisisawesome | 50+HP |
| @sparkesy43, @bucipuci, @marblely, @elizacheng, @yo-yo, @bjornb, @rentmoney, @morningshine, @hgn66, @anaclark, @googlyeyes, @googlybot, @contrabourdon, @leysa, @untersatz | 25+HP |
| @geekdancing, @ewkaw, @mongshter, @cuddlekitten, @jpederson96, @ackhoo, @skuuun, @roguescientist84, @calluna, @itrmarcusliew, @gertu, @muscara, @actifraenk, @ligayagardener | 10-20 HP |
| @hockney, @gmatthe2, @cherryzz, @markgritter, @also.einstein, @aiyumi | ~5 HP |
| @fiberfrau, @inlakech, @crmilazz, @improv | 1-2 HP |
Supporters get priority treatment for their incoming and outgoing dust

Join me on Discord!
You can delegate here: 5HP | 10HP | 25HP | 50HP | 100HP

Your upvote on this post helps, too:
100% Power-Up to Fluff Up even More Dust!*
*oopsie everything's still new here - this will be done manually