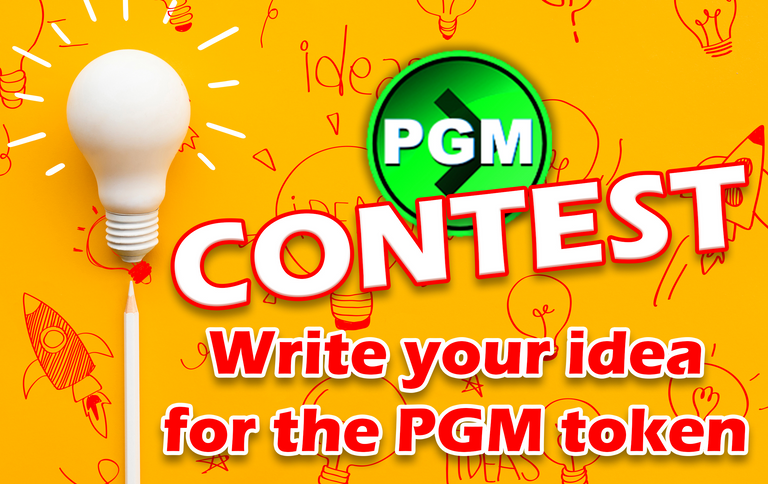 ENG
Hello all friends of the PLAY GAMER community, I've been thinking about this for a few days now and I'm happy to announce it to all of you.
While the PGM token is waiting for some liquidity to invest (we are working on it a lot), the project absolutely doesn't want to stand still!
That's why we decided to give the community a chance to write down their ideas for some nice projects for the PGM token.
---
Our goal has always been to give you more and more space and to make this project more and more decentralised. In our opinion, the essence of a functioning project is the active participation of the users in the project.
Therefore, we would like to leave you with some simple rules that you will have to follow in order to participate and win the prizes that we are going to list shortly.
---
What do we want you to write about:
Anything , a tournament on some game , a contest , a new feature for the !PGM command , an idea for a care account , anything and everything!
---
The prizes will be quite a lot.
We will select a maximum of 3 valid posts.
To these 3 posts we will give only 1 prize which you can choose.
The prizes up for grabs are:
---
We're also going to help you out with the posts by trying to BOOST them with the !PGMBOOST function and with some pretty big upvotes if the post is of good quality.
These votes will also go to those who don't win the final 3 prizes.
---
In case there are more than 3 posts that drive us crazy we will add another CHAOS package as a prize.
---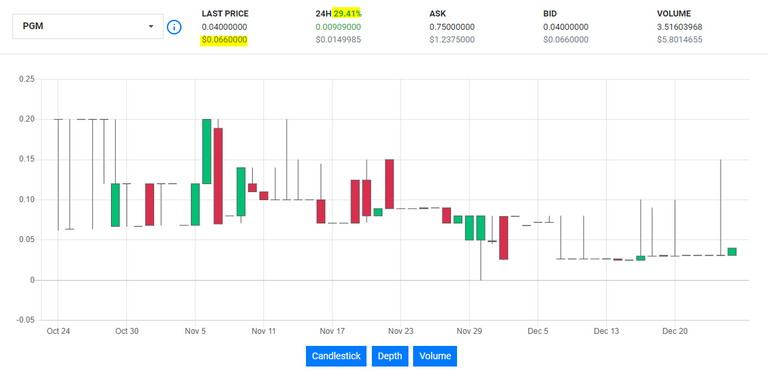 As always thanks to tribaldex we are going to see how the PGM token performs...
Today the PGM token has registered an increase in value of 29.4% compared to yesterday , so a value of $ 0.066
ASK = 0.75 HIVE x PGM = $1.23
BID = 0.04 HIVE x PGM = $0.066
---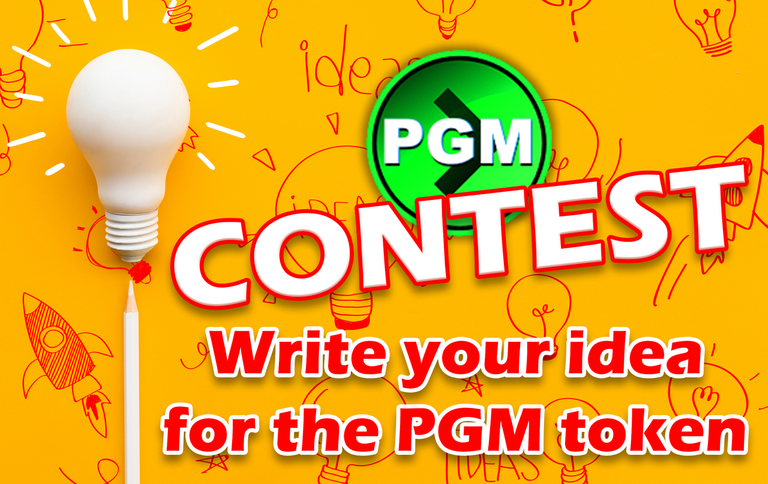 ESP
Hola a todos los amigos de la comunidad PLAY GAMER, he estado pensando en esto desde hace unos días y estoy feliz de anunciarlo a todos vosotros.
Mientras que el token PGM está esperando algo de liquidez para invertir (estamos trabajando mucho en ello), ¡el proyecto no quiere en absoluto quedarse parado!
Por eso hemos decidido dar a la comunidad la oportunidad de escribir sus ideas para algunos proyectos agradables para el token PGM.
---
Nuestro objetivo ha sido siempre darle más y más espacio y hacer este proyecto cada vez más descentralizado. En nuestra opinión, la esencia de un proyecto que funciona es la participación activa de los usuarios en el proyecto.
Por ello, queremos dejaros unas sencillas reglas que tendréis que seguir para participar y ganar los premios que vamos a enumerar en breve.
---
Sobre qué queremos que escriba:
¡Cualquier cosa, un torneo sobre algún juego, un concurso, una nueva función para el comando !PGM, una idea para una cuenta de atención, ¡cualquier cosa!
---
Los premios serán bastantes.
Seleccionaremos un máximo de 3 puestos válidos.
A estos 3 puestos les daremos sólo 1 premio que podrás elegir.
Los premios que se sortean son:
---
También te vamos a ayudar con los posts intentando darles un BOOST con la función !PGMBOOST y con unos upvotes bastante grandes si el post es de buena calidad.
Estos votos también se destinarán a los que no ganen los 3 premios finales.
---
En caso de que haya más de 3 posts que nos vuelvan locos añadiremos otro paquete CHAOS como premio.
---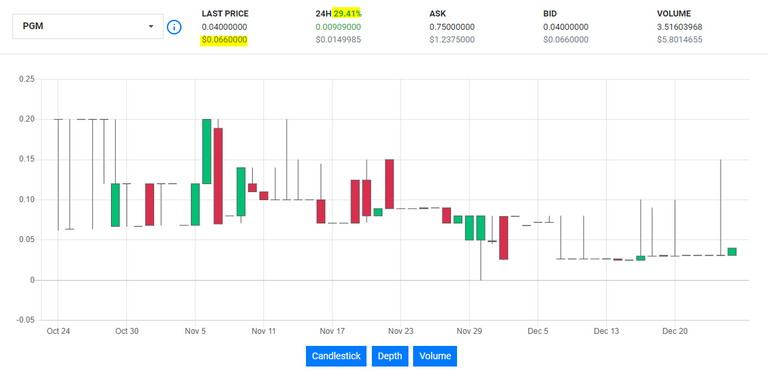 Como siempre gracias a tribaldex vamos a ver cómo se comporta el token PGM...
Hoy el token PGM ha registrado un aumento de valor del 29,4% en comparación con ayer , por lo que un valor de 0,066 dólares
ASK = 0,75 HIVE x PGM = 1,23 $.
BID = 0.04 HIVE x PGM = $0.066
---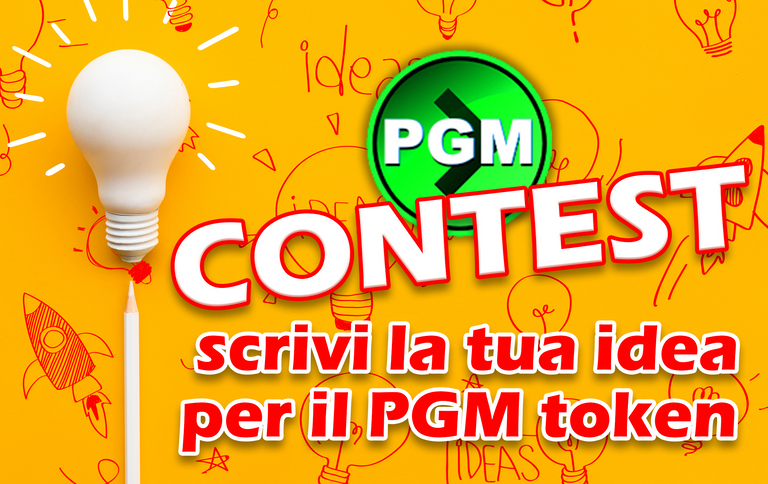 ITA
Ciao a tutti amici e amiche della community di PLAY GAMER , ormai da qualche giorno che penso a questa cosa e sono felice di annunciarla a tutti voi.
Mentre il PGM token aspetta dei rifornimenti di liquidità da investire (ci stiamo lavorando tanto) , il progetto non vuole assolutamente rimanere fermo!
Per questo abbiamo deciso di dare alla community la possibilità di scrivere la propria idea per qualche progetto carino per il PGM token.
---
Il nostro obbiettivo è sempre stato quello di darvi sempre più spazio e di rendere tutto questo progetto sempre più decentralizzato. Secondo noi l'essenza di un progetto funzionante passa dalla partecipazione degli utenti al progetti , in maniera attiva.
Quindi ragazzi vi dobbiamo lasciare delle semplici regole che dovrete seguire per poter partecipare e vincere i premi che vi andremo ad elencare fra poco.
---
Cosa vogliamo che scrivi:
Qualsiasi cosa , un torneo su qualche gioco , un contest , una nuova funzione per il comando !PGM , un idea per un account di cura , tutto e di più!
---
I premi saranno un bel pò.
Andremo a selezionare un massimo di 3 post validi.
A questi 3 post andremo a dare 1 solo premio che potrete scegliere voi.
I premi messi in palio sono:
---
Inoltre vi andremo a dare una mano ai post cercando di BOOSTARLI con la funzione !PGMBOOST e con degli upvote abbastanza grossi se il post sarà di qualità.
Questi voti arriveranno anche a chi non vincerà i 3 premi finali.
---
In caso ci saranno più di 3 post che ci fanno impazzire aggiungeremo come premio un altro pacchetto CHAOS
---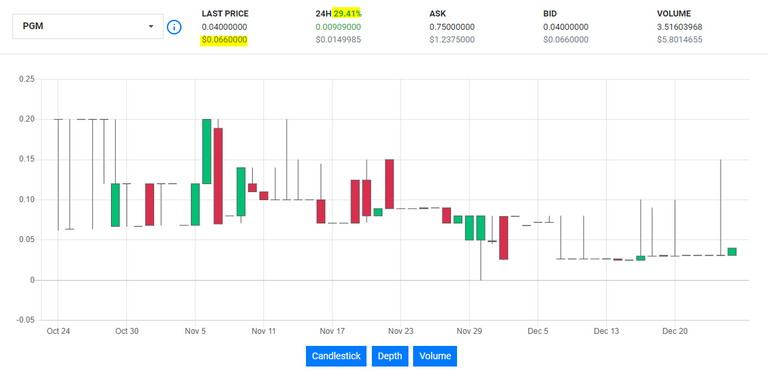 Come sempre grazie al sito tribaldex andiamo a vedere come si comporta il PGM token...
Oggi il PGM token ha registrato un aumento di valore del 29,4% rispetto a ieri , quindi un valore di $ 0.066
ASK = 0.75 HIVE x PGM = $1.23
BID = 0,04 HIVE x PGM = $0.066
---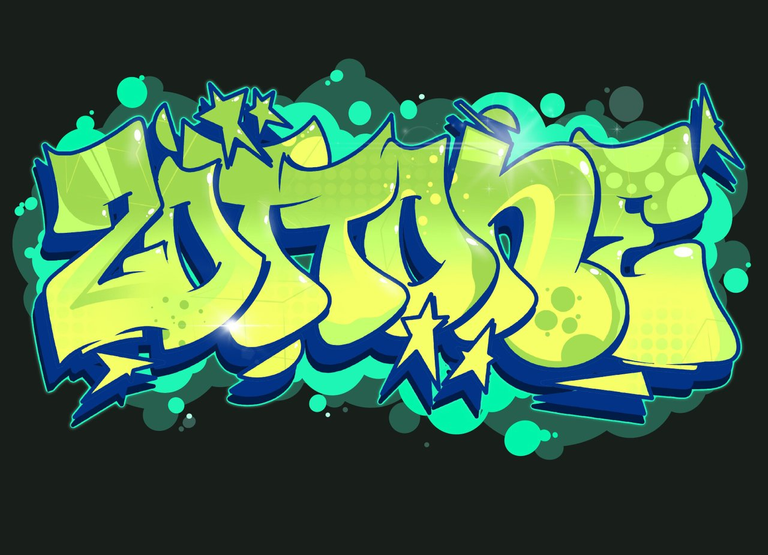 Follow me on
TWITTER ---> https://twitter.com/zottone444
TORUM ---> https://www.torum.com/u/zottone444
HYPPER ---> https://hyprr.com/profile/zottone444
NOISECASH ---> https://noise.cash/u/Zottone444
READCASH ---> https://read.cash/@Zottone444
BLURT ---> https://blurt.world/@zottone444
JOIN ON TELEGRAM ITALIAN GROUP ---> https://t.me/hiveitaly
FOLLOW HIVE ITALIA ON ---> Twitter -- Instagram -- Fecebook
photo by @astrocreator @tribaldex
---
My private socials
Instagram---> ale_zotta_
Twitch ---> zottone
---
Links that may be useful to you for the PGM token
Buy it here
If you don't know how to buy the PGM token click here
If you want to know what projects we collaborate with, click here and here
If you want to become a sponsor of the project click here
joins the PGM discord server
FOLLOWE PGM ON TWITTER
Buy games by paying with hive-HDB-Pizza Token here @thebeardflex
To buy my microphone click here
To join my fortnite community click here
---
@bencwarmer
@krok75
@aiovo
@imfarhad
@libertycrypto27
@blumela
@dynamicrypto
@blue.rabbit
@josseangel
@astrocreator
@misterc
@motivationsimo
@brutalmonkey
@tampilyne
@tokutaro22
@mrhuman88
@rickmc10
@dwixer
@mimi05
@atma.love
@lebey1
@moeenali
@flauwy
@melinda010100
@lozio71
@hollowknightgod
@cryptounicorn420
@choof
@servelle
@kwskicky
@bokica80
@bear.oneup
@ministickupboy
@stewie.wieno
@mchero
@mrhuman88
@jfang003
@lokywolf2295
@captaincryptic
@visionaer3003
@dagobert007
@shiftrox
@subidu
@pablodare
@weesleytv
@mvl2304
@oscarpower55
@joetunex
@cantfoldaces
@ahmetay
@phoenixwren
@stefano.massari
@harpreetjanda
@mynatasha
@carys
@shiftrox
@germangenius
@happyfrog420-new
@doriangel
@robibasa
@zonadigital21
@tommyl33