Hello, good _____________! Our first exercise today is fill in that blank. Once you've completed the opening paragraph, please proceed to question One. Answer it truthfully and to the best of your knowledge.
---
One. Are you embarrassed to show your friends in real life what you do on the internet?
Another One. When someone experiences hardship or has worldly issues on their mind and goes online for support, do you instinctually insert yourself in their situation and respond accordingly because everything's about you, the whole you and nothing but you?
If you answered Yes to either of the previous questions, the following paragraph has your name on it.
_____________, explain how in the WW dot BLANK a nine second clip of a German Shepherd Dog with no caption receives 1,000 more views than @DanDays - The Luckiest Guy I Know.
---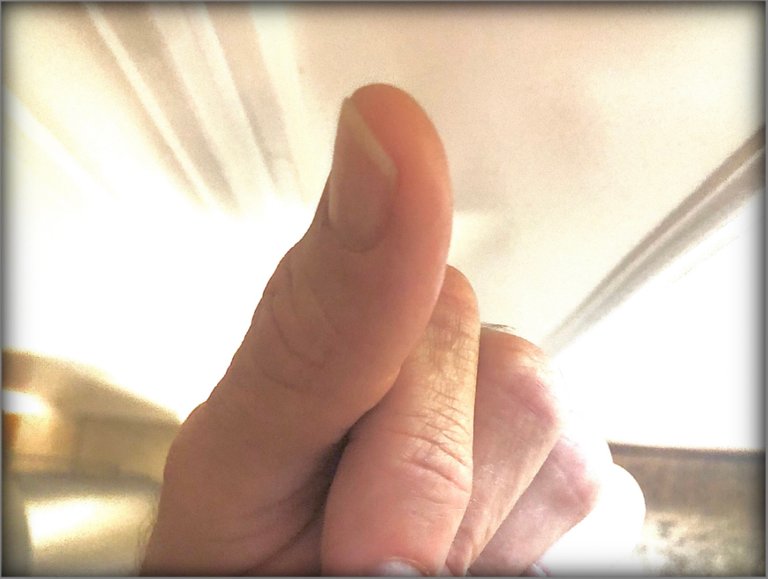 ---
That's not gonna cut it.
Bite me.
So my thumb hardly resembles an emoji, whatever, I don't use those things anyway—emojis. = } Change colors every other middle finger and not a single consonant ever said shit to an emoji!
B
S
---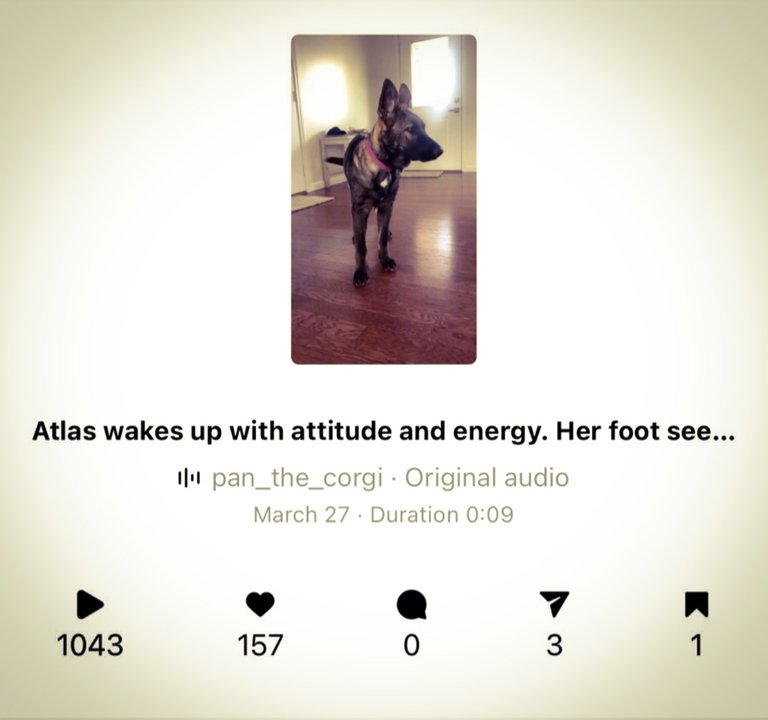 ---
She is gorgeous though. Tough to compete with her. Pura made that page a couple of months ago—everything Atlas. I've still never been there, Instawhatever it's called, I can only see it from her phone.
She's doing a great job with it, I had no idea she's such a diggy-diggy-DJ. The platform loves it. The account's only two months old and Atlas averages more than 1,000 views and a couple hundred hearts per stitch or twitch or whatever they call posts over there. I don't know what those other symbols mean but I know she gets 1,000 more views than me. If you're not surprised by that, fair enough. But what about @nonameslefttouse?
---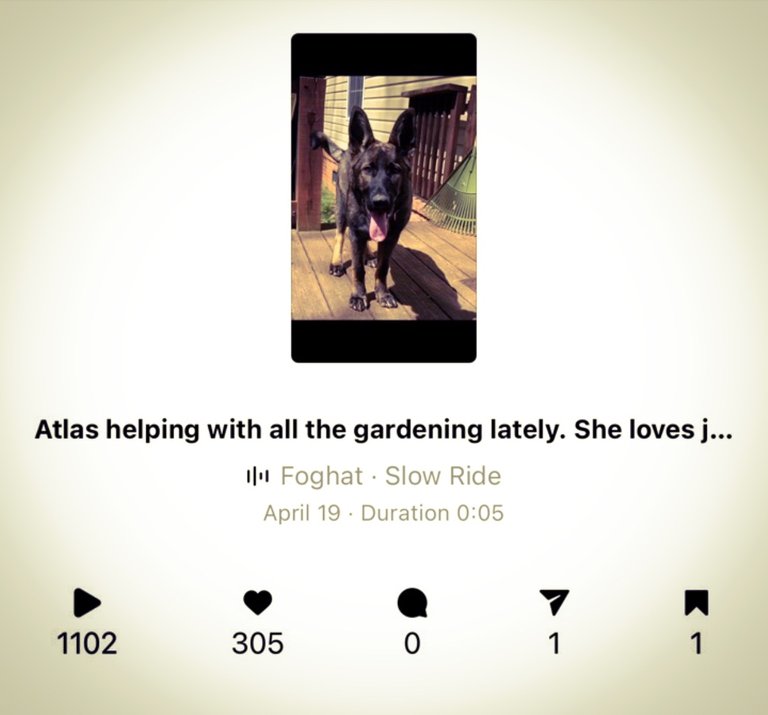 ---
He's been here going on seven years. One of the most transparent virtual strangers you'll never meet. Packs a digital airbrush that makes cover images unmistakable. Punchlines like Mitch Hedberg. My dog gets more views than him.
She is a bad ass dog though. And gorgeous. Gotta travel thousands of miles if you want one that looks like that. One still photo of her sticking her big fat dog tongue out is all it takes. That and a five second Foghat loop and she's got a thousand more views than him. If you're not surprised by that, fair enough. But what about @meesterboom?
---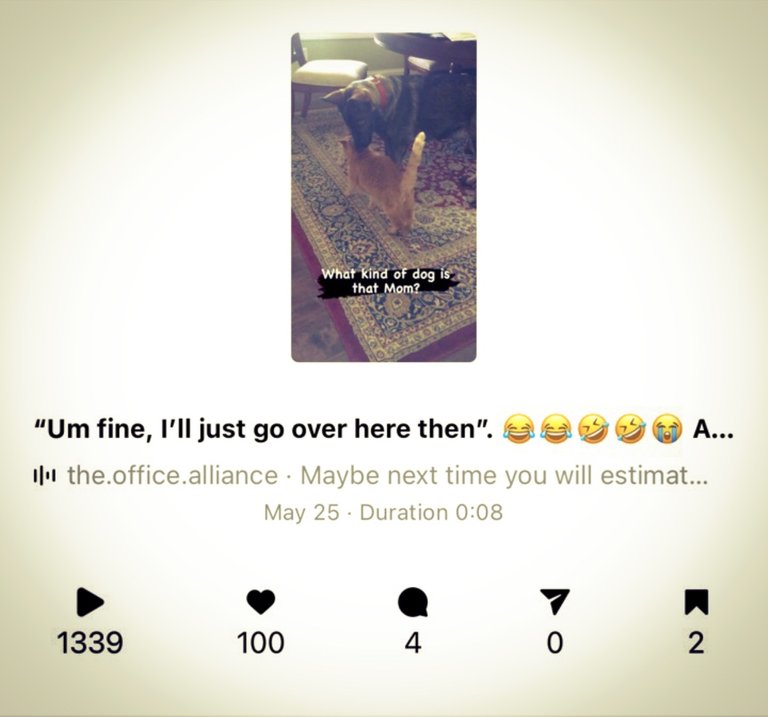 ---
He's been here even longer than what's his name. Wife, kids, improv guitarist. Metaphorically speaking, I'll put him up against anyone............ If there's a rap battle and the subject matter is a metaphor, I got my crypto on Boom or bust. My dog gets more views than him.
Not bad for a 7-month old puppy weighing in at 74 pounds. Giant little thing. She's still learning how to be a dog so it's not uncommon to watch all 74 pounds of her go for a tumble unexpectantly cuz she tripped over her own gigantic feet running across the yard. Tough to get that on film. Unlike a 13 second clip of her barking at a reflection on the ceiling but a thousand more views than Boom? If you're naayata yata yata yata.
---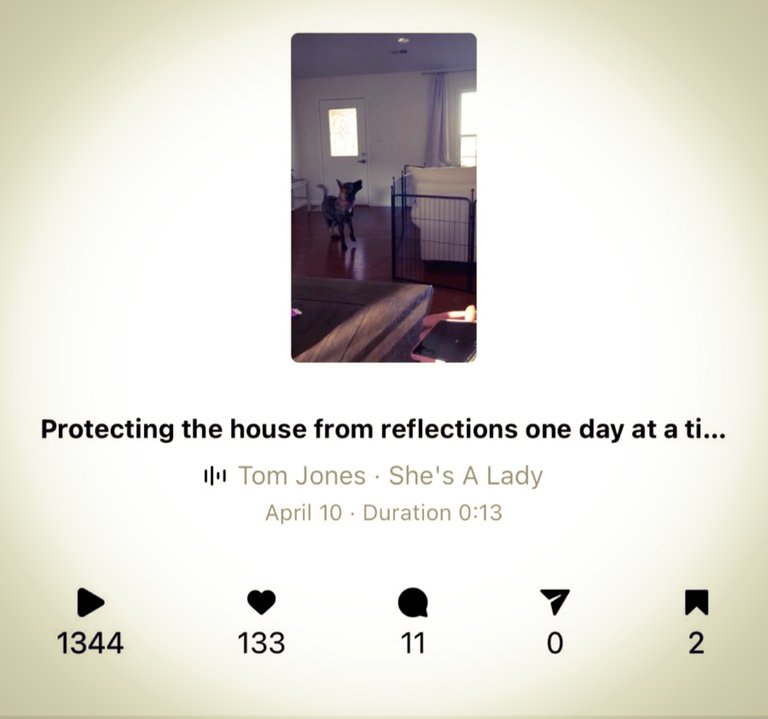 ---
More than @coloneljethro, too. I had no idea that many people are dying in Louisville before him. You know what I mean! Or @zirochka, our very own Kyiv resident. She pulled 1,650 a couple weeks ago—smashed it! Atlas has her number, too.
The other day, @krazzytrukker gave me shit about not posting puppy pics. He's always giving me shit about something. So, like the accommodating sweet as a lime gentlemen that I am, I uploaded a clip I made for Pura in iMovie to the YouTube channel I use to share clips here and sent it to him. I probably should've titled it Atlas featuring A Tribe Called Quest instead of the other way around. I had no idea that's all it takes to get 2,000 views and blocked in russia.
---
---
It's all @demotruk's fault—these namedrop's. They created an account over there called @eyesonhive that does some analytical jargon to track daily Hive traffic. It's not hard to do—generate traffic.
I'm doing it now.
It got me thinking.
Which makes me tired by the way, I'm much more efficient at reacting.
If all 42 hundred people who viewed a single still image of 1/2 of a German Shepherd Dog head to a voiceover that says security system engaged earned cash money for watching it, they'd probably share it with all of their friends who would share it with their friends and then theirs and.
---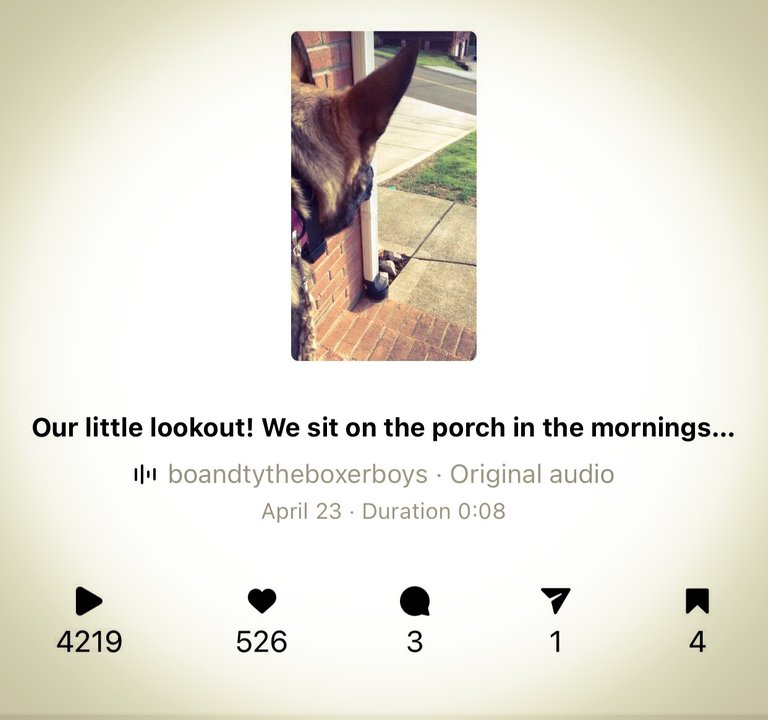 ---
One more. Who's the _____________ not sharing Hive content with their friends?
If it's your own you're hesitant to own up to, you're invited to share each of the aforementioned handles in this post and @comedyopenmic @pinmapple @curie @ocd @curangel @stickupcurator @brandt @splatts @ammonite @dksart @plantstoplanks @threespeak @littlebee4 @snook @thisismylife @pegarissimo @roelandp @thebigsweed @farm-mom @synrgy @dswigle @anggreklestari klestari @trincowski @aleister @edprivat @riverflows @whatsup @jacey.boldart @joshman @lizanomadsoul @lizelle @penderis @livinguktaiwan @tarazkp @choogirl @trangbaby @paradoxtma @riverflows @cmplxty @tangmo @slobberchops @mipiano @lordbutterfly @nathen007 @edicted @nineclaws @leaky20 @fotostef @corvidae @ginnyannette @taskmaster4450 @geekgirl @itchyfeetdonica @pryanarc @jasperdick @solominer with your friends who don't know where Hive is.
Just content. Hold off on rewards and passive income and paid interest. Don't say anything about 20% APY on HBD, either, or 50% return on their money in seven days. It's too confusing on day one with all the passwords and permissions and stuff. Introduce them to some of your favorite producers first. You'll have plenty of time to confuse them.
---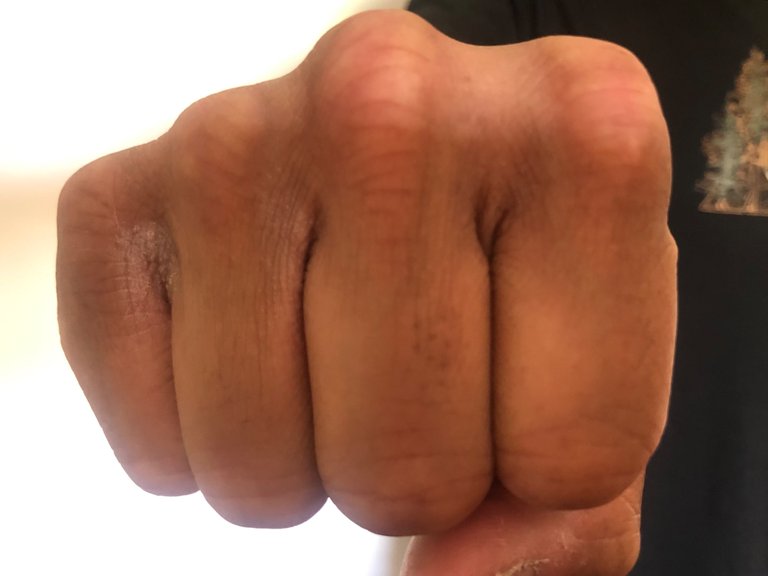 ---