Hello dear Hive friends!
We are still here, after some break, back on track to share more cool stories. To keep things short - we were engaged into shifting our homes together in one, lots of rainy and cold days sitting at home in front of the fire enjoying tea, hot chocolates, doing origami foldings, baking cookies, watching documentaries from Preeven Moham (really recommended videos on antient architecture) and work .. Waiting for the first snow to come. As well Tamara has made a nice Christmas calendar to keep our days more entertained with daily activities.
This Wednesday afternoon we finally got rewarded with beautiful snow around the house. That made us think what we can do.
After lunch, we jumped into our woolen jumpers, protected the camera in the underwater cage and left the warm fireplace into the snowstorm with our Eskimo outfit. This small hike was very nice because we could reconnect to the nature, breathe fresh air and appreciate life.
On the way to the waterfall close to the home we realized that we have to walk very slowly as the path was slippery by the snow on the fallen leaves from the Autumn days.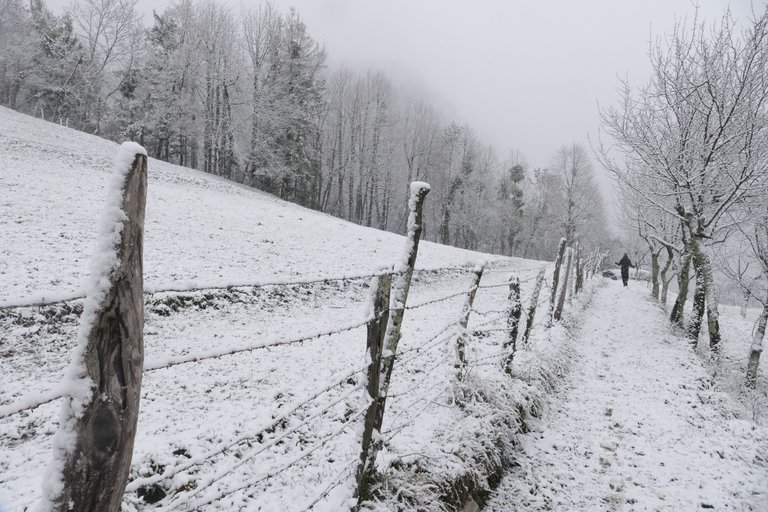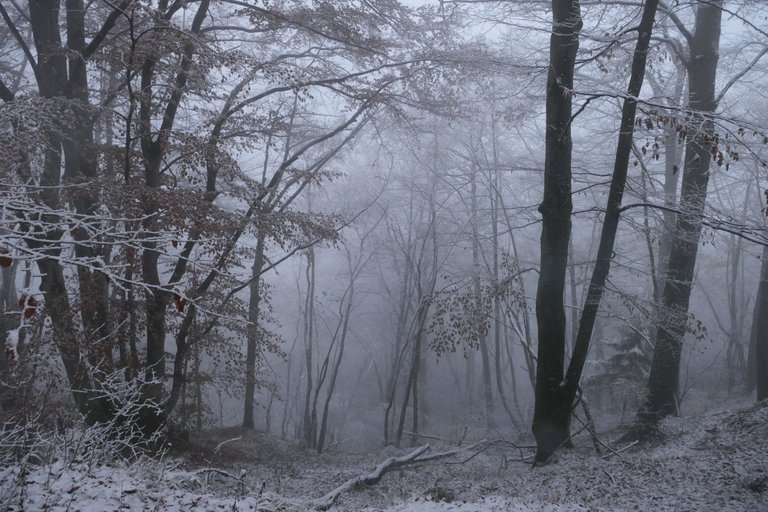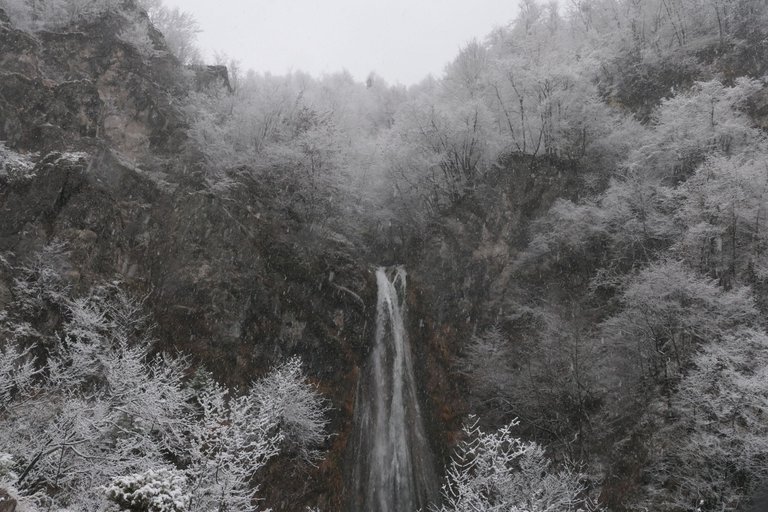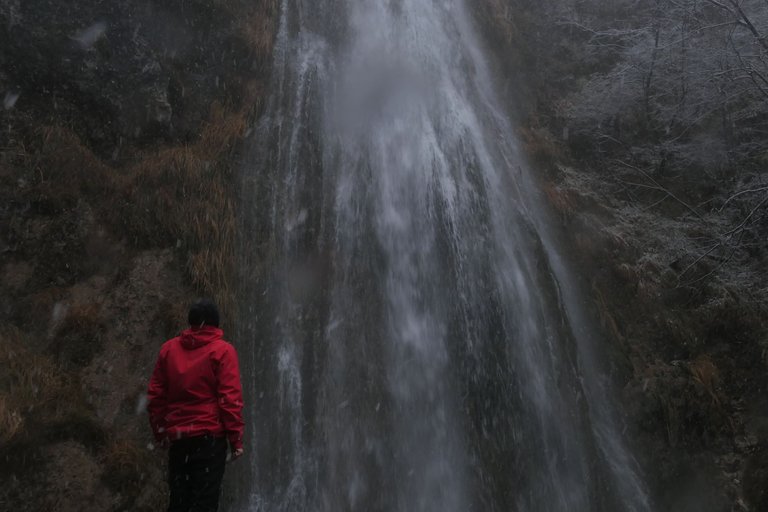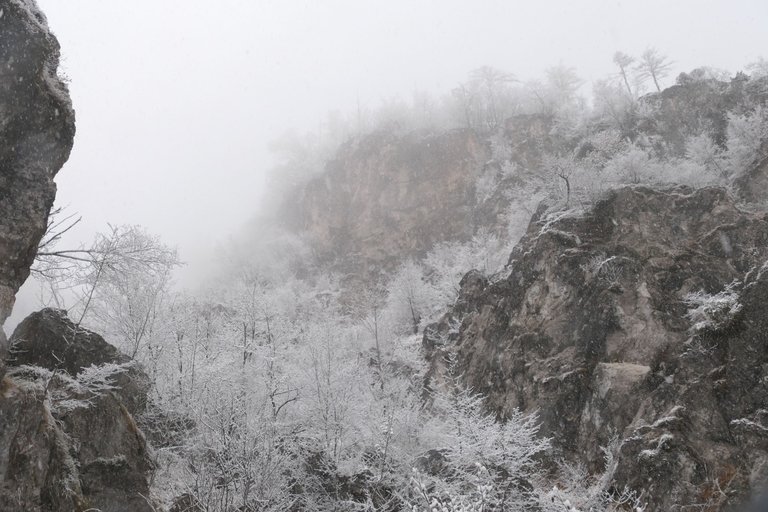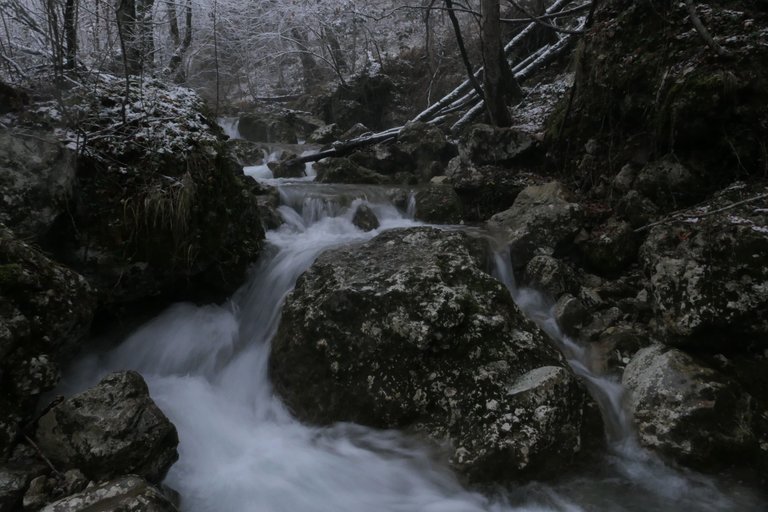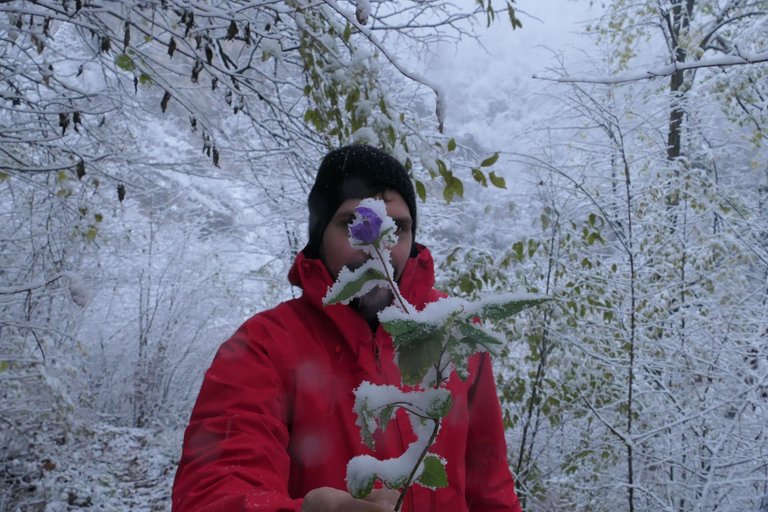 The winter wonderland around the waterfall was very magical. The best part was that snow was to keep falling through all the journey. We enjoyed a lot to take some pictures and crossed the river to go deeper into the forest. We decided that due to lack of hot tea and hiking sticks, we turned back home.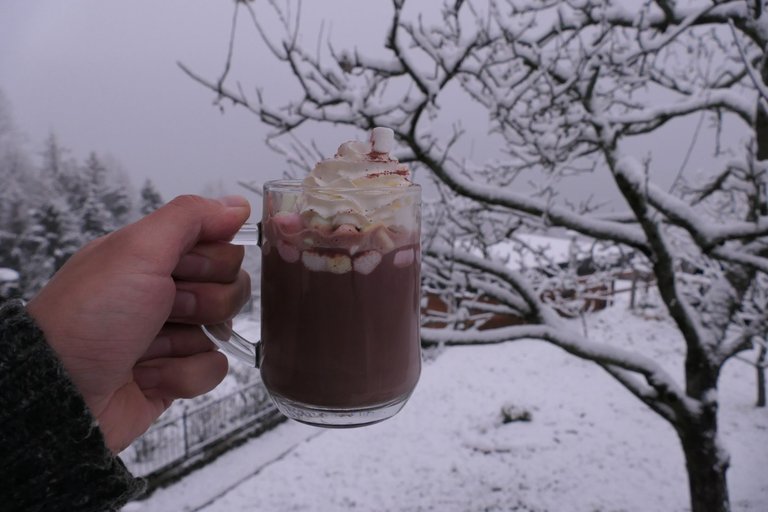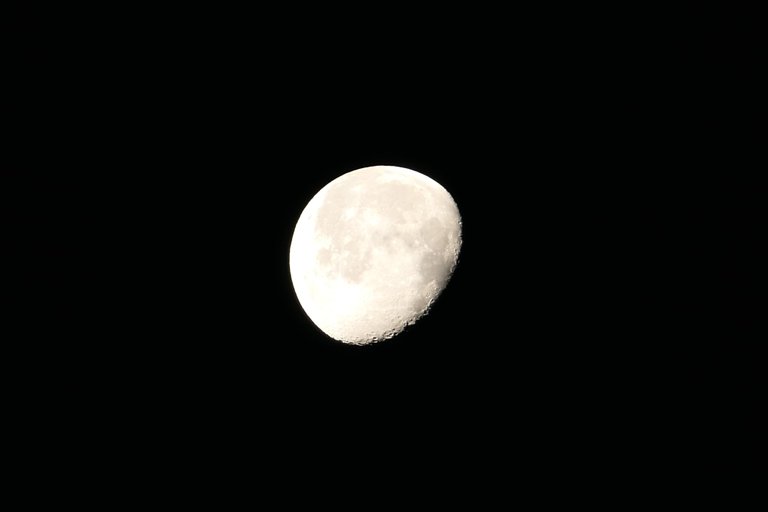 Sadly it was not enough snow to build a snowman or even an Igloo. That would be awesome! Hope for more snow in the next days and weather prediction is quite on our side for the next week to go out and leave some more footprints on this beautiful Earth.
©️ Photographer, Nature kid, Wildlife, Explorer, Cinematography, video making, The Footprint Brand, Follow Us ❤️