Day in, Day out
This phrase came up just a moment ago in a conversation about a Splinterlands player who wakes up daily at three in the morning to start her day. That is some dedication - I know, because that is about when I go to bed each night, as the evenings are generally the only time I get the time and space to write.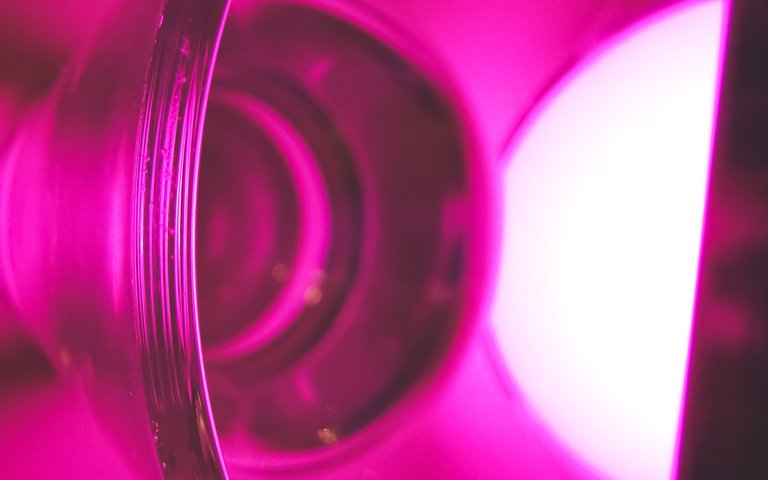 Dedication is something that we are "meant to have" yet it is in the eye of the observer as to whether it is seen as a positive or not. For example, I know people who are very dedicated to their body in regards to exercise routines, diet, sleep and anything that can improve the way they function. I also know people who are dedicated to their chosen fields of scientific research and spend an inordinate amount of time delving into all kinds of source information and data in the hope of improving medical practice or treatment. There are others who are dedicated to their businesses too, and are continually working toward improving their process and outcomes.
It is funny though, when talking about these people with others, as for example it tends to be the people who are out of shape criticize the fitness person. People who are poorer state that the business person who is always working is greedy and a workaholic asking, "when is it enough?". And the people who are lazy tend to criticize the researcher. It seems that people criticize people who have things or traits that they want, but can't have themselves - for whatever reason that may be. Apparently, we appreciate "commitment", but only when someone is committed to something we find acceptable, which is often what is similar to what we are doing, even if what we are committed to is sitting on the couch eating junk food and watching trash TV.
I don't know if you have been following the story from the lead up to the Australian Open for Tennis in regards to Novak Djokovic (The world number 1) and his treatment by the government, the media, the people and the players due to his vaccine stance and status, which subsequently got him personally kicked out of the country - but it has been interesting. The volume of comments condemning him and saying things like "he doesn't believe in science" and "he doesn't care about the health of others" has been very high. He has been publicly shamed for his stance and made an "example of" in society. While he won in the supreme court, the Immigration Minister made the personal decision to kick him out.
The minister argued if Djokovic remained in Australia he risked inciting anti-vaccination sentiment in the country.
Seems, you can't disagree with the government, even if you have the law on your side.'
However, some interesting news came out today, as while he is against the vaccine and has been labelled a science denier:
Novak Djokovic reportedly purchased a majority stake in a Danish biotech company trying to develop a treatment against Covid-19 back in June 2020, it has been revealed.
June 2020
He and his wife own 80% of QuantBioRes, which is working on a treatment for Covid and should be launching clinical trials this year.
That puts some spin on the ball, doesn't it?
It seems he is dedicated to people's well being after all, it just doesn't happen to be in the same way as everyone else who are quite happy to spit (mask on of course) their hatred, but actually do nothing.
Rafael Nadal who was outspoken against Djokovic said;
"If everybody's vaccinated, we are allowed to improve our life on the tour, and most important our life outside of the tour. Of course, I will be always supporting the safer health measures that helps to save lives in this world more than any other thing."
And I think that this highlights why so many people are willing to get vaccinated. The "measures that help save lives" is an after though, with the real reasoning being the improve life with that being, the freedom to move and travel. While I don't know the full story other than the little I read, it seems that while he has had his opinions dragged through the mud, Djokovic has made the more difficult decision (like some) to stick to his personal values instead of make life easier for himself by jumping through the hurdles.
Yet, as selfish as this is in the eyes of those who have done what they are told, it seems that he also has the value of improving life conditions for other people too and has dedicated his own money to do so, in a way that he believes is better than the forcing of medical procedures upon entire populations including children, or be forced into restriction, loss of income and public humiliation and degradation.
It is a funny old world we live in at the moment, isn't it? I wonder what would have been the outcome if just as this was going on, the company he owns that is dedicated to a treatment, actually found one that worked. What would people say if tomorrow there was an effective treatment that doesn't require invasive procedures and doesn't carry the future risks of an untested vaccine - but, it was created by a "notorious anti-vaxxer".
Would all the people who treated Djokovic so poorly, want take the treatment he paid to have developed?
Damn right they would
Not because it is the right thing to do, but because if it protects them from the illness.
I wonder though, what if Djokovic restricted the treatments availability to the people who aren't vaccinated or decided to show the efficacy, but charge an exorbitant amount to countries that he personally decidedtreated their citizens poorly? How would that go down I wonder?
As said, I haven't read much about this particular thing and I am no doctor, but history does tend to repeat itself. For instance, supposedly the length of an intravenous hose does not contain enough volume to kill a person, even if filled entirely with air - how do we know this? Well, apparently Dr Mengele performed experiments to test this on prisoners at Auschwitz. Does that stop us using the information learned?
Awkward
This world isn't as simple as we like to make out and like the case of Djokovic, we tend to jump on bandwagons without knowing the full story and in the moment, we not only feel right, but also righteous.
People dedicate themselves to all kinds of things and we might say, as long as we do no harm to others. But, doing harm is okay is actually okay, as long as the group agrees that who is being harmed, deserves it. The funny thing is, that based on the activity of the group, individuals will act out of character and do things they wouldn't do if they were alone, but once the mob forms - the insanity comes out.
The internet is very much like a riot, where people wear masks, through bins through shop windows, loot and kick and beat people they don't even know. Yet, when day light comes, they want to be treated as if they are model citizens.
I don't know what is right or wrong with any of this nonsense in the world, but I do feel that there will be a reckoning at some point, unless those who have the means, are successfully able to sweep it all under the rug. I think they have a good plan for this already though and what it is shaping up to be is a global blanket of economic collapse.
People no longer fight about a flu - when they have to worry about finding enough to eat.
Day in and day out, the world keeps spinning -
The story.
Taraz
[ Gen1: Hive ]