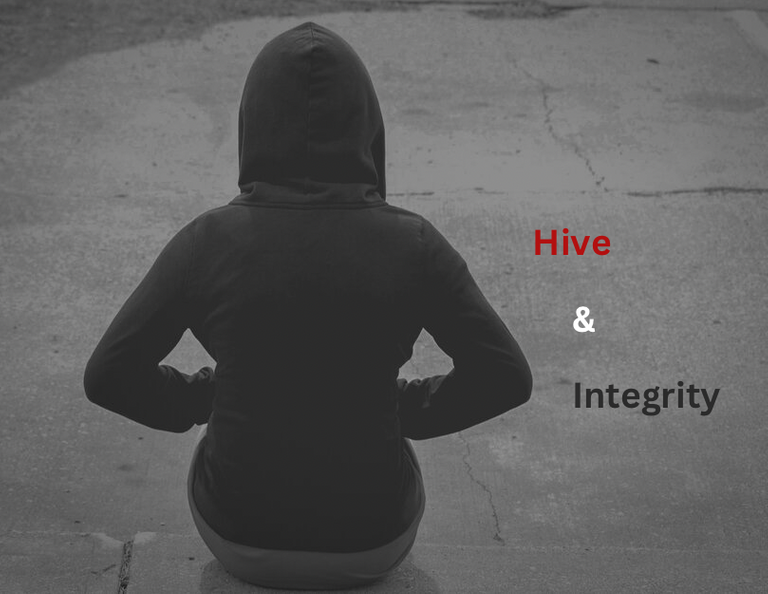 I've been wanting to get this post out for awhile now but as always time gets away from me. As the saying goes better late than never so here we are.
Over the course of several months there has been some sort of a trend happening. I'm not speaking of the type of trend that is glorified on the Hive trending page but rather one we'd hope not to ever see.
What motivated me to write this post was the fact that it happened on more than one occasion (one just recently) in our very own needlework community. I won't go into details about the who's but let me just continue on to get into the what's.
I will actually be talking about three different trends one would want to avoid…
Mixing in Plagiarism
Recycling Content
Using AI without mention
Before we get into those I think we need to shed light on how and why certain things are considered abuse on Hive.
One needs to understand that Hive is community governed. This simply means the rules, policies, standards and etiquette are all based on a consensus of what the community has agreed upon as acceptable and unacceptable. You won't find an "official" rule book based on this fact.
What you will find are a plethora of posts from veterans and even projects like @newbies-guide that has listed out for you the do's and don'ts of Hive. You'll even notice curator's and community leaders speaking directly about certain actions that are frowned upon by the community.
I think @derangedvisions said it well when he stated
One of the aspects of decentralization is that it gives the community the power to manage itself.


You will quickly realize here on Hive that many of us don't tolerate abuse or take it lightly and will do what we can to keep this platform free of it.


---
Moving on to the first trend to avoid…
Mixing in Plagiarism
I could've just left this at plagiarism but this form I'm talking about is a more subtle approach.
Let me say that just as with a lie is a lie (there is no such thing as a little white lie 🙄), plagiarism is plagiarism whether you think it's harmless or not.
Here's the situation:
The author wanted to post about a place they visited. They shared info about their experience where you could tell it was their own words of expression. Where they made the mistake was adding in bits and pieces from an online article to help with sharing facts about this place where they weren't able to gather that info from their visit.
When this was mixed in with their own original writing and no sources of credit were listed for the online content, it automatically became a plagiarized article. Doesn't matter if the majority of it was their own. This is very deceptive as most readers won't even notice it and think the entire article is original.
Someone spotted the used article online and the author was flagged. The author realized and admitted their mistake and was quite embarrassed by it because they knew better.
Takeaway

- If you are going to use any amount (doesn't matter how small) of content that doesn't belong to you, please give credit where it's due and cite your sources within your post. Not doing so is plagiarism and you will have to deal with the consequences of your actions and the lack there of.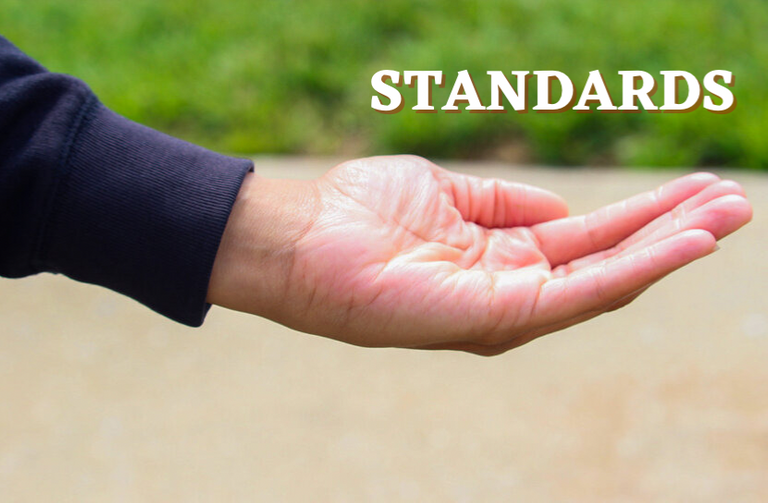 ---
Now onto…
Recycling Content
This isn't new but it's something that has been happening more and more frequently.
Another name for recycling content is reposting. You are basically posting the same material that you've previously published. This also includes changing the order of your photos around to try to make it look like a new post but the words are still exactly the same. 😑
You say
Hey, it's my content and if I want to share it again that's my choice and I have every right.


So why is this frowned upon by the community?
Let's start with your voters…the automated ones to be exact. This is seen as a form of milking the system or double dipping rewards because your automated votes keep coming in and voting on these reposts. If your supporters knew they were voting on the same post over and over again do you think they would be happy with that?
I would think most people would want to spread out their votes to those putting in the work and effort to produce new and original material.
I think the situation is this. Those who have been here for years may feel they should get special privileges and bypass the standards and rules that have been set. They feel like they have given an ample amount of time and energy to help grow this platform which they have.
However, because of the longevity fact and even more so if they are in a leadership role this is all the more why they should continue to adhere to the rules. Instead of thinking in an entitled way I myself as a leader have a different thought process. I know that after representing Hive in such a positive way for so long and having an influence I better not even think about doing something I know is unacceptable.
I know that if I did do something like this my consequences would be even more harsh than it would be for a newer user. One, because I know better, two because of the position I'm in and three because I know that so many people would be disappointed and feel they couldn't trust me anymore.
Hive can be very unforgiving at times but that's because people are invested here. Once you ruin your rep and that trust you had it's pretty hard to get back in good standing. It's not even worth the extra few bucks you'll make on that double post. 🤷🏽‍♀️
I think the main problem is doing this without any mention because once again it's very deceiving. Those who have been caught doing this not once mentioned it was old material being shared or even tried to change up the post a bit to make it new or different.
If your post is a progression or continuation of something you are sharing then that doesn't count as a repost. For instance, I share a post about a bird feeder we built and show process photos along with the finished product. Then in another post I share about the birds actually using the feeder. Those are two different posts even though they are about the same subject. It was a continuation so you could see the bird feeder in use. The point is that it wasn't cloned and republished. It had new wording and photos to make it new.
Cross posting into different communities is acceptable and a good way to get your post seen by different audiences. Even with this though you have to be careful because cross posting the same post into too many communities begins to look messy and can also be seen as one trying to milk rewards.
Use your best judgment. Take a look at other authors who have been here awhile and take note how they govern their blogs.
Takeaway

- Don't recycle your content or try to make it look new by rearranging your photos if you don't want to get flagged. This goes for newbies and veterans and for all who publish content here. If you do want to reshare content, do so by using the cross post feature wisely.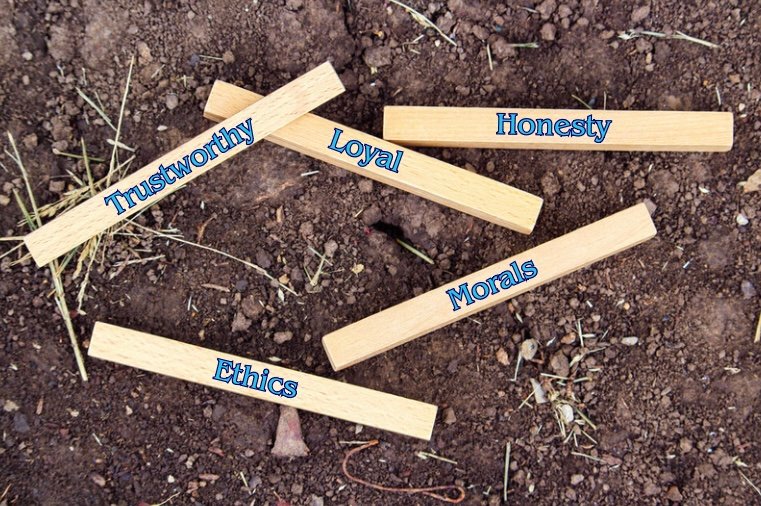 ---
Finally we'll briefly look at…
Using AI Without Mention
Whewww y'all! This is a really touchy, tricky, sticky topic so I won't be here on this too long.
Most people have probably already shaped their opinions about this wave of AI use while others are still trying to figure it all out.
What I do know is using any type of AI generated help on your post without mentioning you did so is a total Hive No No.
Original content is one of the highest standards that shapes what Hive is all about. Right alongside this is effort which is what it takes to create original work. You'll see this stamped across any type of newbie guide post you come to.
With the addition of all these AI tools being implemented it's getting harder and harder to tell what's original and what's fabricated.
Here's the situation:
The author stated in one of their posts that they were "trying" out one of these AI apps. They wrote a little of their own content and then showed us how it was improved/enhanced by the AI.
That's all good right? Right. They stated, let known, mentioned, disclosed that they were just trying out the tool.
Well, here is where the mistake comes in. The author continued to use this AI app on their next few publications. The difference was they didn't mention they were using it. At this point they were proceeding as if it was their own writing efforts and failed to inform their readers that it was AI generated.
Eventually someone put the pieces together and realized what was going on and the author was called out on it.
Whether you feel justified or not in using these tools in your posts it is still a smart practice to be straightforward with your intentions. This could help you avoid flags and downvotes and even wrong assumptions if you just make it clear from the beginning.
I've noticed that more and more communities are adding to their rules that the use of any type of AI is not allowed. They are expressing the fact that they love human content with emotions and real life feeling and even the grammatical errors that come along with it. I second that 🖐🏽!
@Acidyo hits on this point when he said
I think there's some value behind originality both in content and grammar from specific authors you've followed and read from for a while and it may be something your readers would prefer to not have it any other way.


He actually goes a bit deeper and expands on this topic to make it more clear. I recommend you click on that quote to check out that post in it's entirety.
I personally love the many different characteristics, vibes, personalities and customization that gives Hive its home feeling. If we take that away this place will become null, boring and a place of no unique identity. It would consist of a bunch of publications that all sound the same and the only way it differentiates is from the photos that are shared. 😕
Takeaway

- Please don't make using AI in your post a secret. It looks bad and will not play out well in the end. Even if you don't make it known your reasons and intentions for using it please at least mention that it has been used in your publication. Eliminate the confusion before it becomes a situation. Also please be sure to read the rules of each community you post in because the use of artificial intelligence may not be accepted.
---
I appreciate you sticking this out and reading to the end.
My goal here was to highlight the unacceptable things that have been happening more frequently so that you can avoid them.
My hopes would be that each of us would use integrity when conducting ourselves here. Based off of what you've learned and already know it would be wise to always consider the standards that have been set here and adhere to the rules.
Having a reputation of value and of good standing should be top priority for those who care about this ecosystem and the future thereof.


All photos are my own and were taken with our Cannon EOS Rebel T6.
Take Care ~