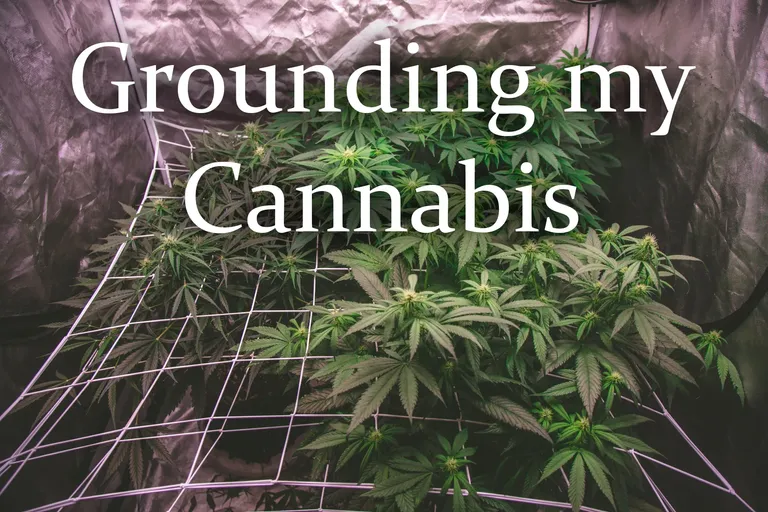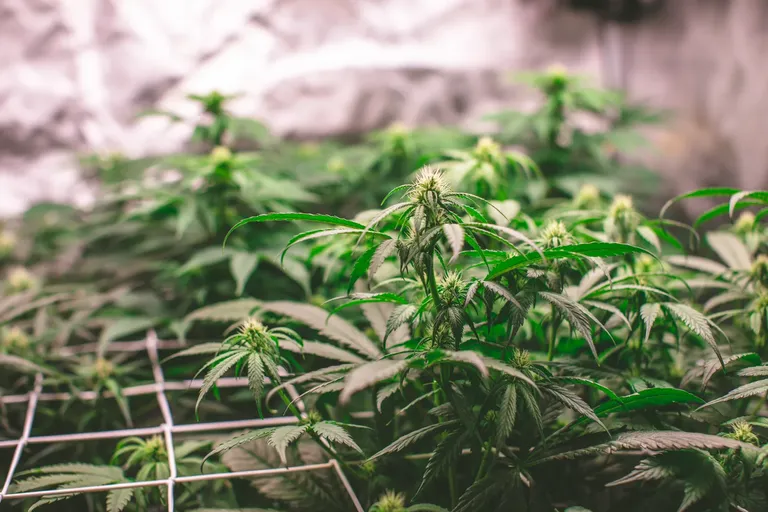 AK47 in front, White Widow in the back.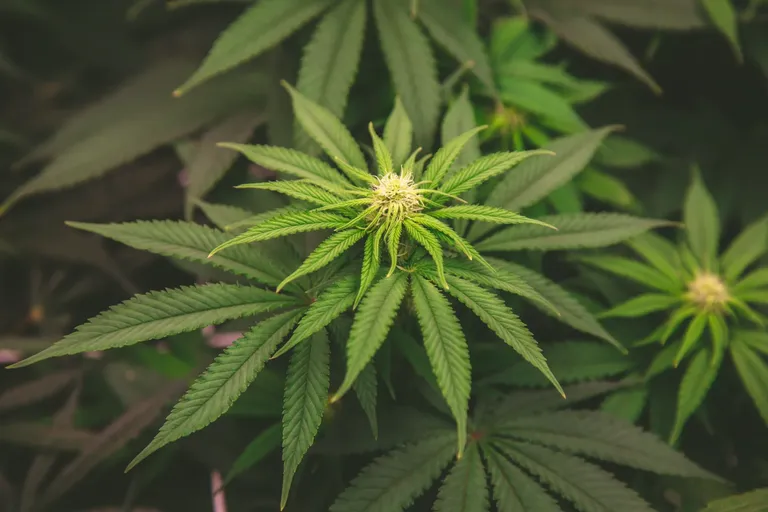 These white widow buds are gonna be FAT.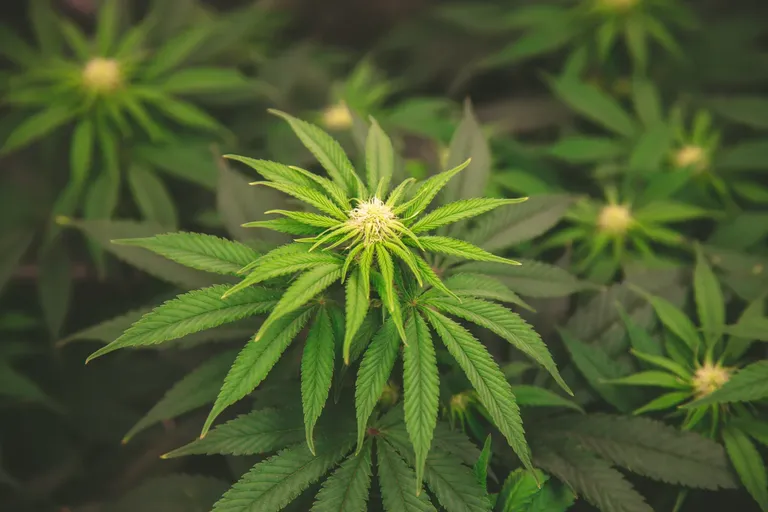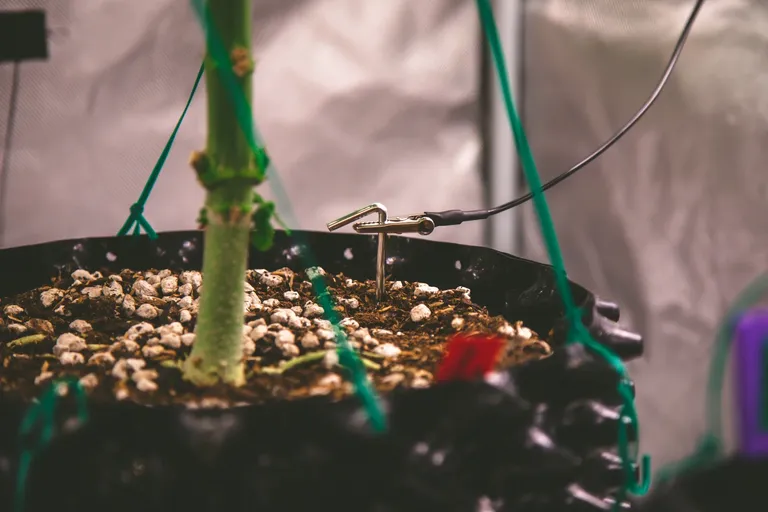 Grounding stake in the white widow.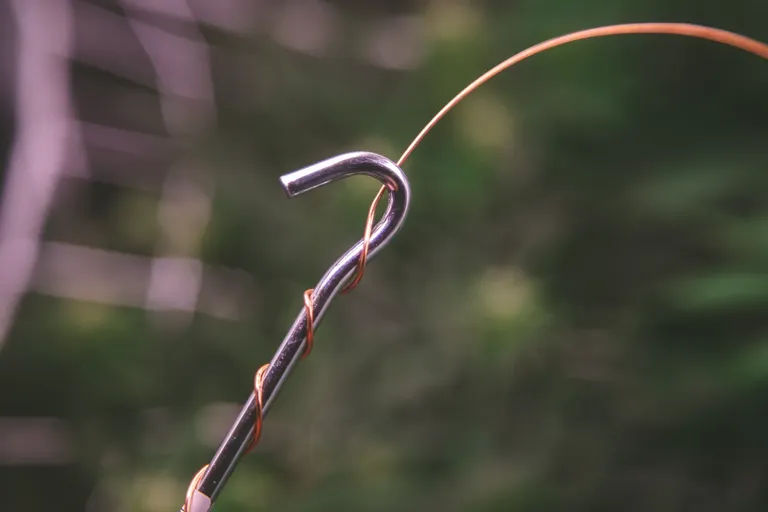 Copper wire wrapped around a stake.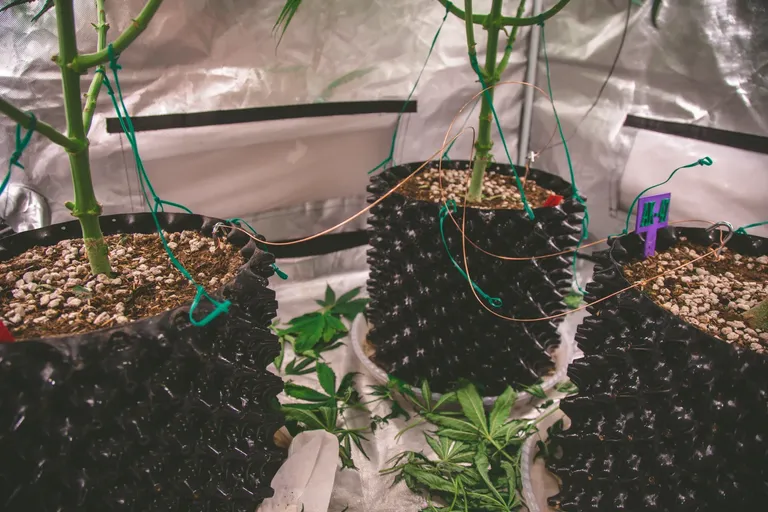 All grounded, even though it looks like a science project.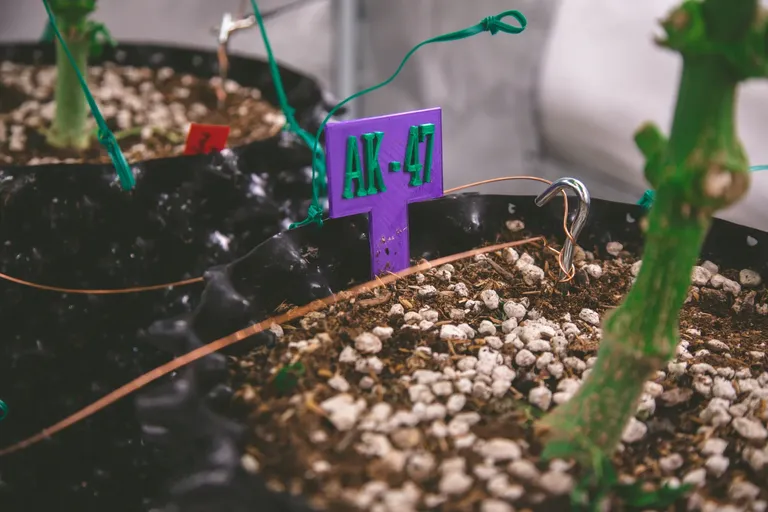 A couple weeks ago, my wife and I watched a documentary on the benefits of grounding, or earthing. In a nutshell, grounding "refers to the discovery that bodily contact with the Earth's natural electric charge stabilizes the physiology at the deepest levels, reduces inflammation, pain, and stress, improves blood flow, energy, and sleep, and generates greater well-being." source
Since then, we had ordered grounding pillow cases and grounding mats for all of our beds. We have all started to see some pretty significant health benefits from it, ranging from better sleep to increased energy levels. It is a pretty cool concept and I started to wonder if grounding potted plants would have any beneficial effects or not. Turns out that plants indoor plants could really benefit from being grounded, so I ordered a grounding stake made specifically for plants.
Well after a few weeks of waiting, it finally arrived yesterday and I was pretty excited to get my cannabis plants grounded. The kit only came with one stake, which was pretty dumb considering that it cost $40. At least once the first plant is grounded and connected to the wall outlet, all I needed to do was buy some copper wire and some cheap tent stakes and connect the other two plants to the white widow.
So I wrapped the copper wire around the stakes and then pretty much just daisy chained them all together. I have a tester that checks to see if they are grounded and everything came back that it worked. So now I wait for the magic to happen.
When you take a plant and grow it indoors, you disconnect it from the earth and the negative electrons that plants need to thrive. Being connected to the earth is very important, especially for plants. It is gonna be cool to see how much better these do than all my previous grows. I am definitely going to be grounding all my plants from here on out. I need to get some more stuff to ground my indoor houseplants as well because they all can benefit from it.
---
For the best experience view this post on Liketu