It was true collaboration and fun.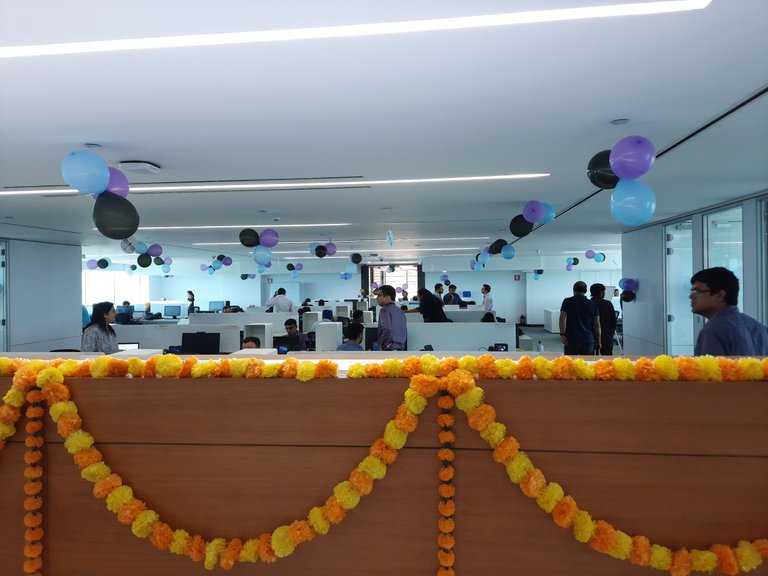 Finally, we were back to business at our new home, trying to be ready to strike the right tone. The ambience was set perfectly, with our logos and colors, and of course a delicious lunch.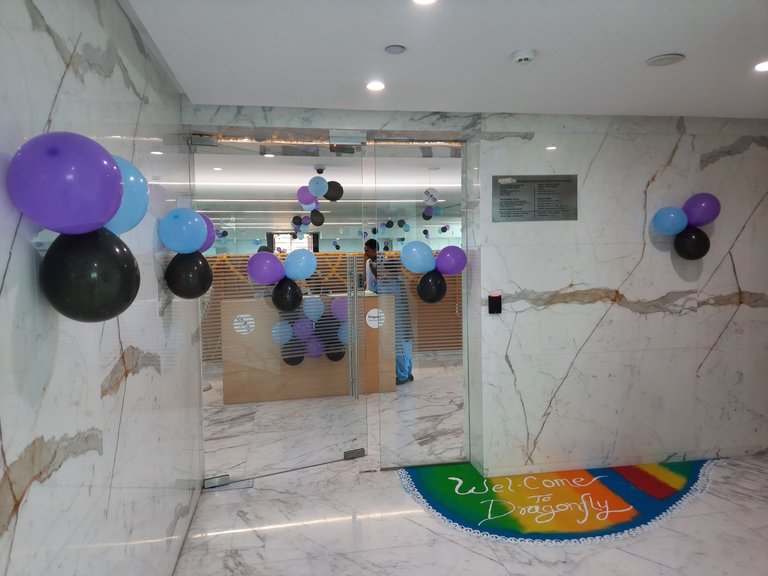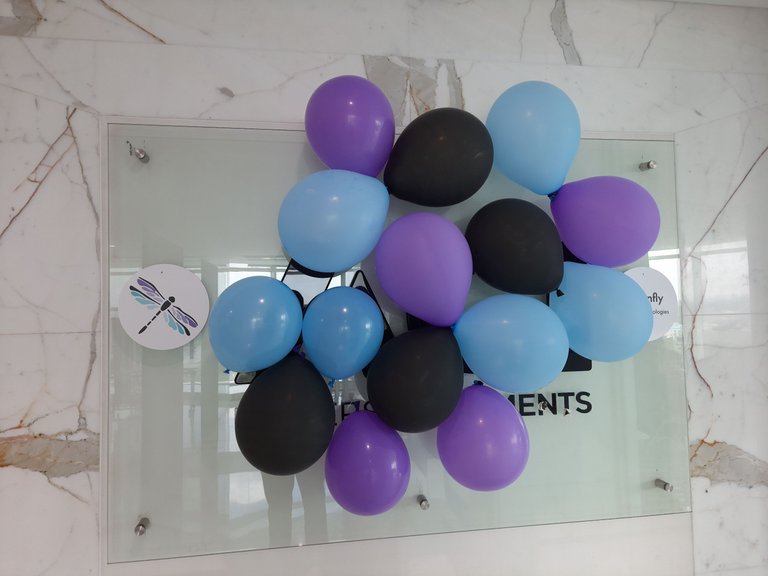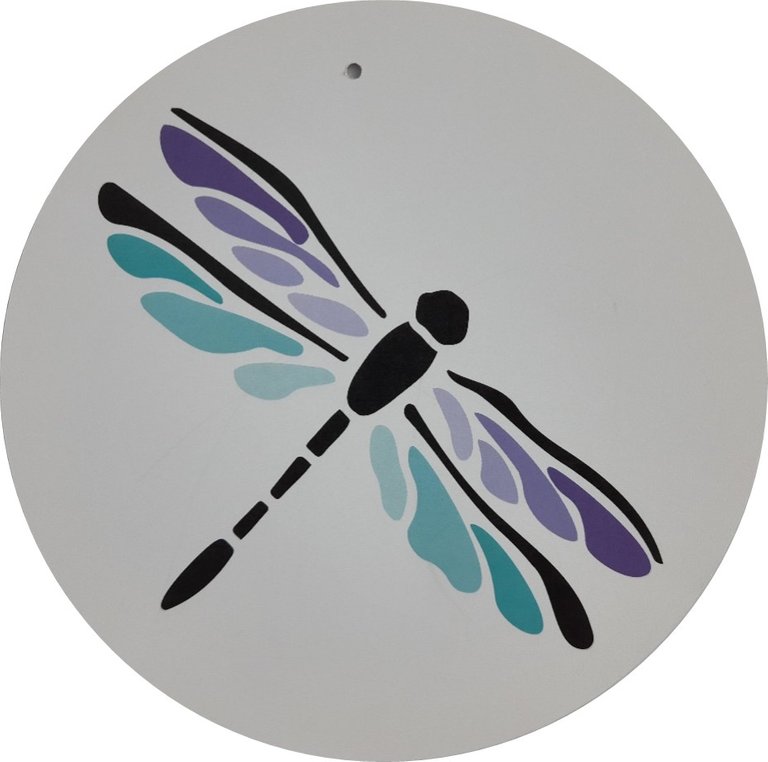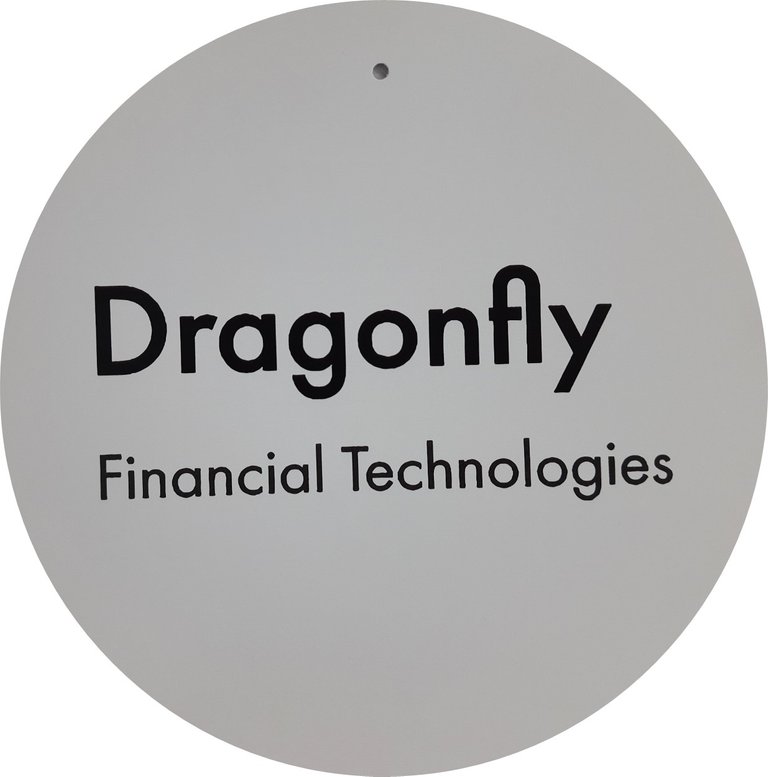 There were problems, there were confusions, but then there were also few very cool patient pilot users, who took the driver seat and bailed us out - step by step.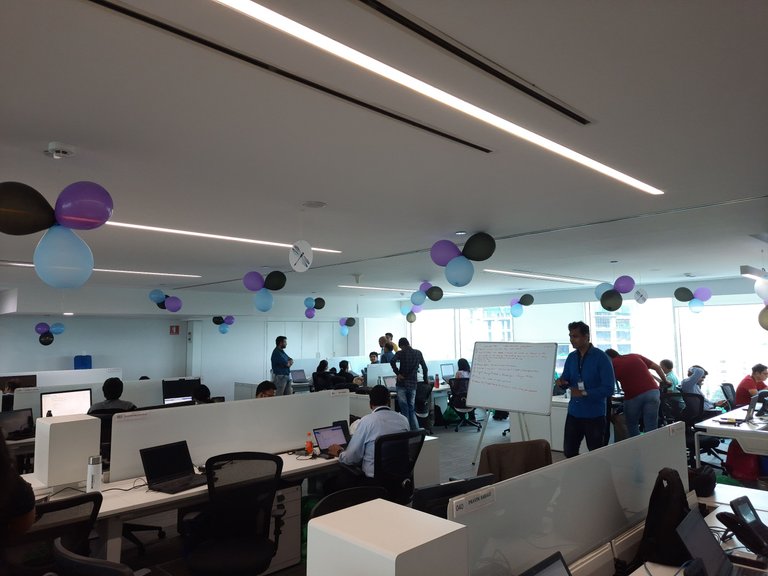 After collecting the laptops that were refreshed with the format, we reached the new office. People tried to be sitting together and closely collaborate to solve similar problems, but then there was a white board put out for the odd ones - something that was new, and nobody had an instant solution. It was like solving so many puzzles by so many people at one go and was challenging as well as so much fun.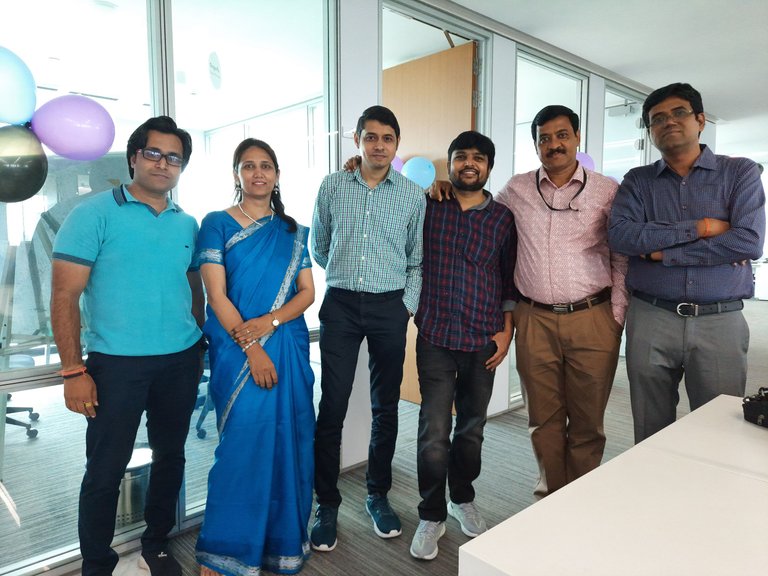 Since we started creating good memories together, this was another chance for us to get dressed up as per Dragonfly Colors 🙂. People were requested to come dressed up in Sky Blue/Purple/Black attire, if possible. Also since many of us did not have access to mails, everyone was requested to pass the message in WhatsApp groups. Some got it, some did not. But everyone was pretty well dressed for the occasion.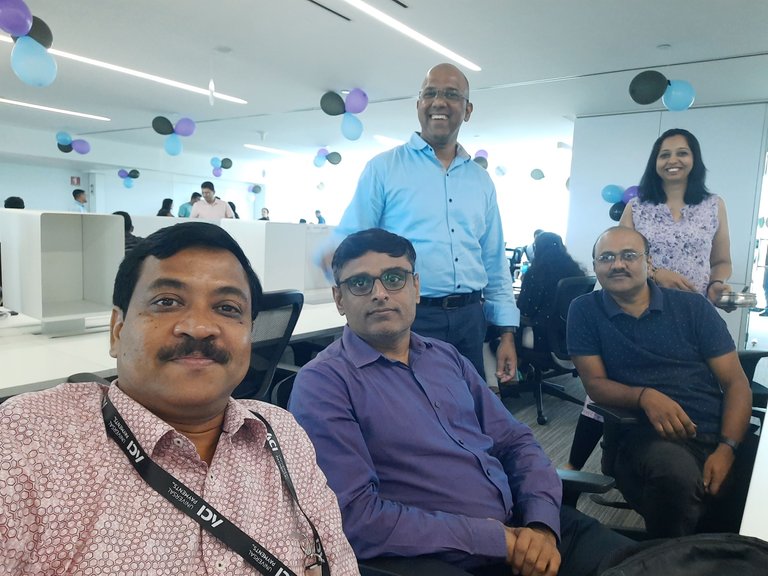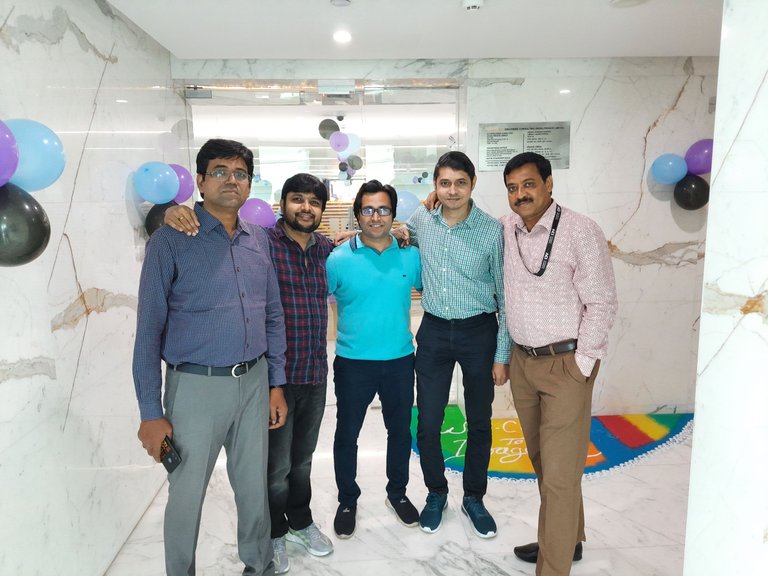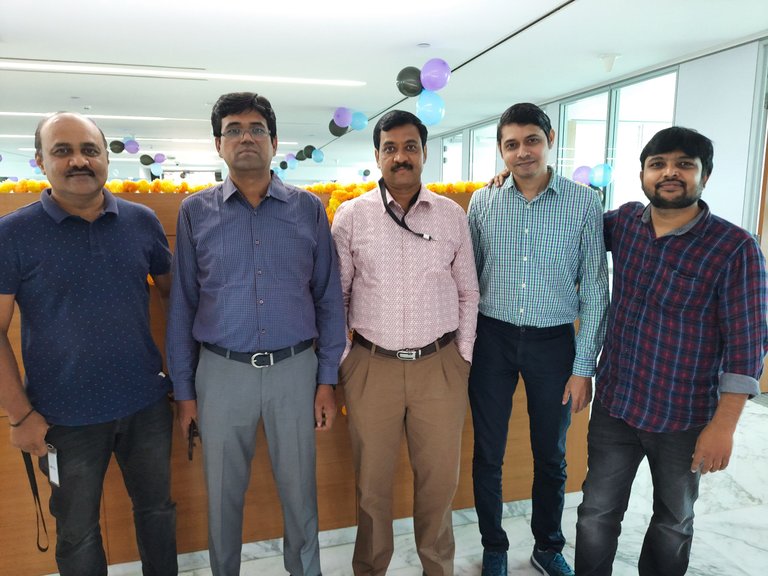 And those views - quite difficult to capture, but hopefully, this will give you a glimpse. The guys who are capable of double productivity (contribute twice more than normal) have been allocated seats near this view.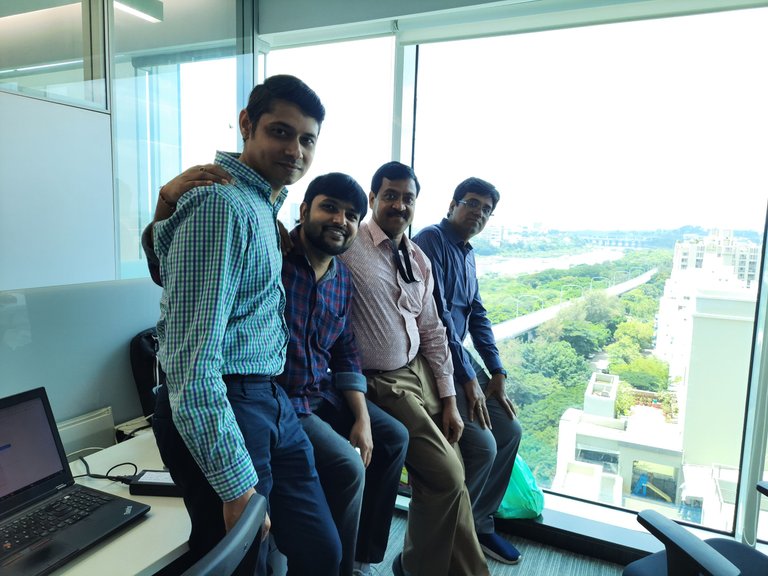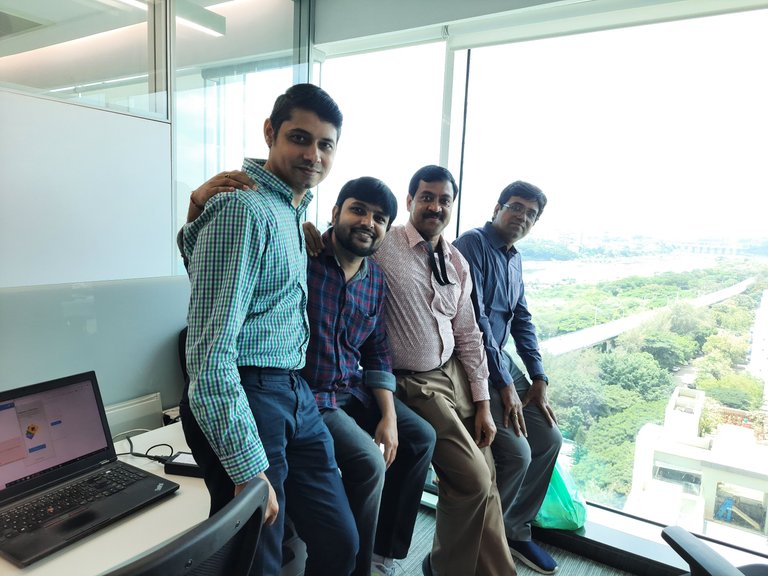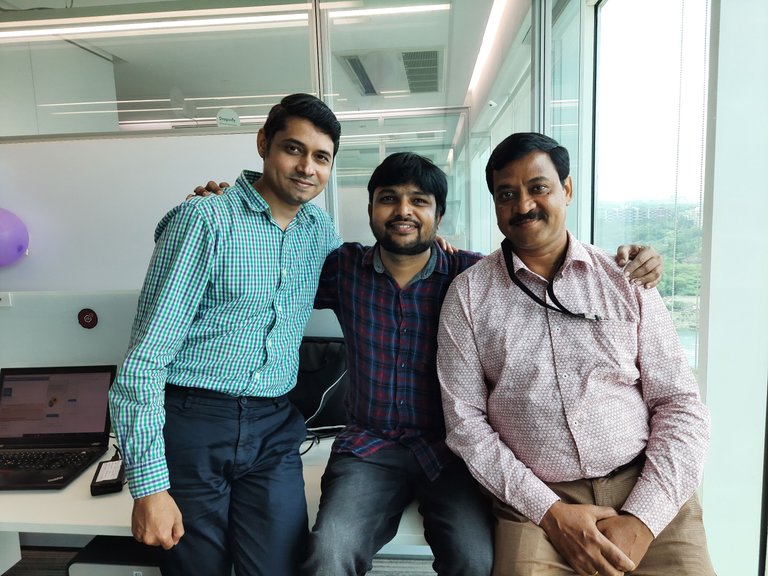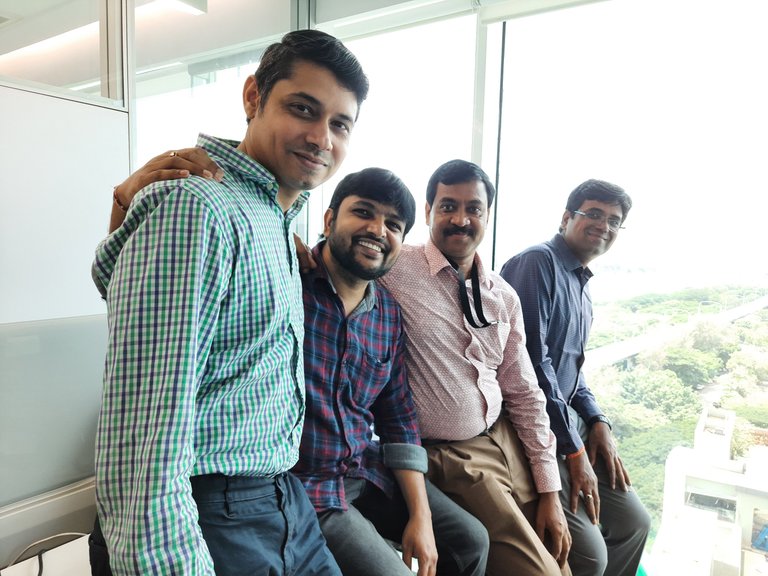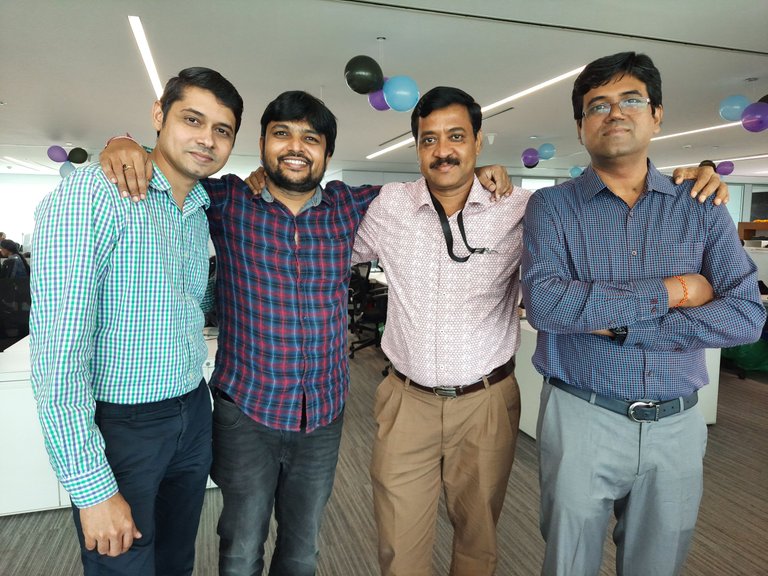 The announcement of the special lunch tempted us to take break, but then those who had the admins with them, had to wait.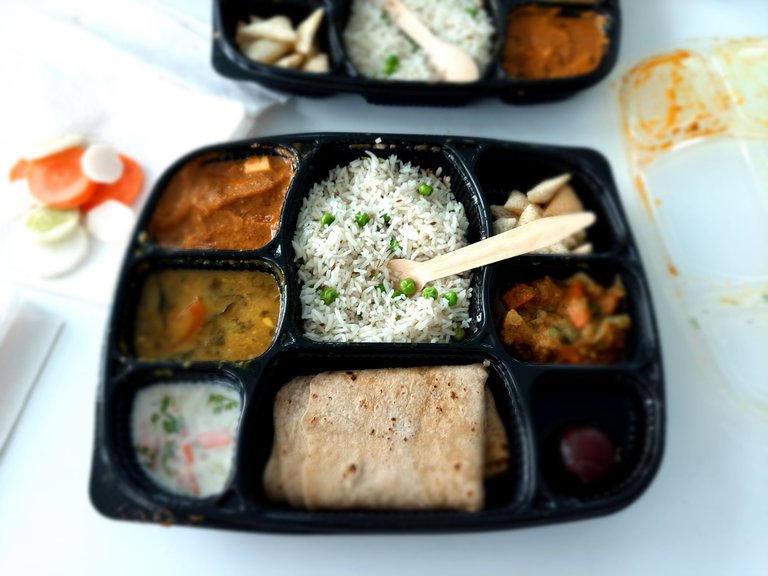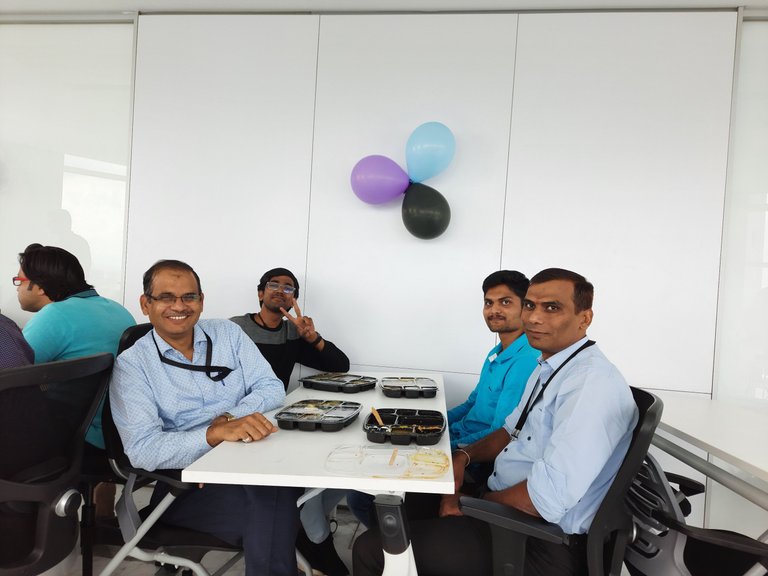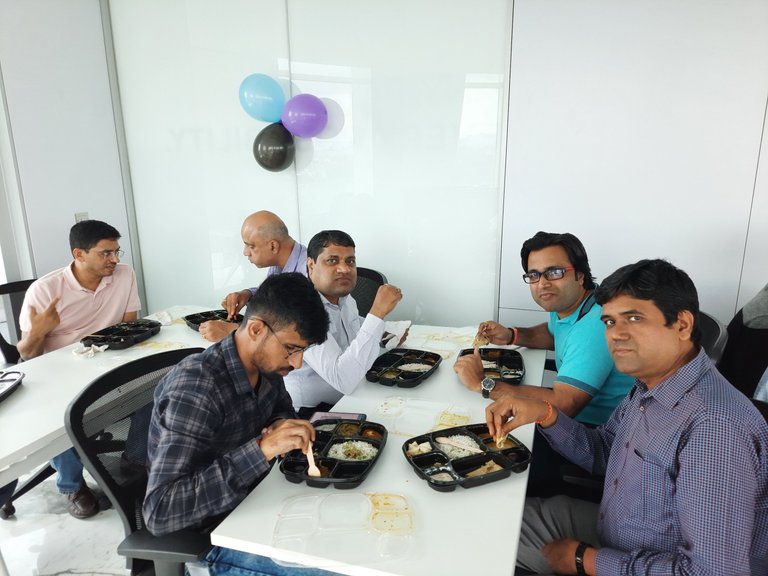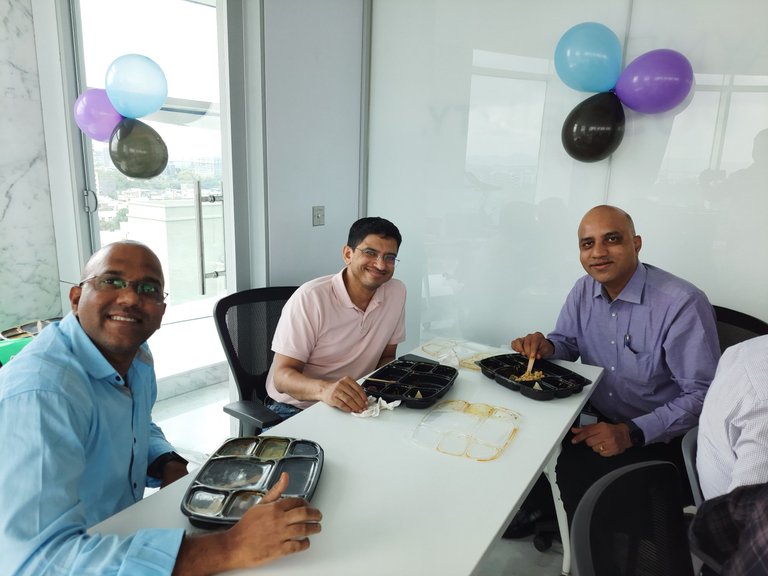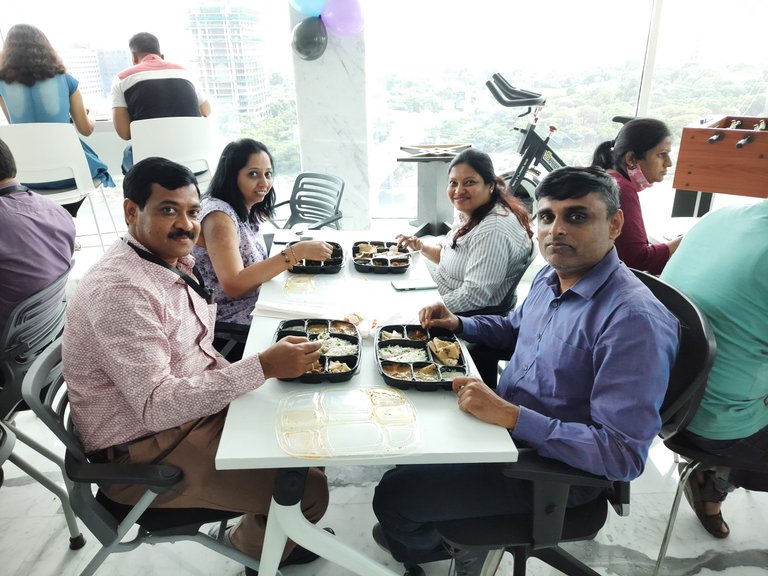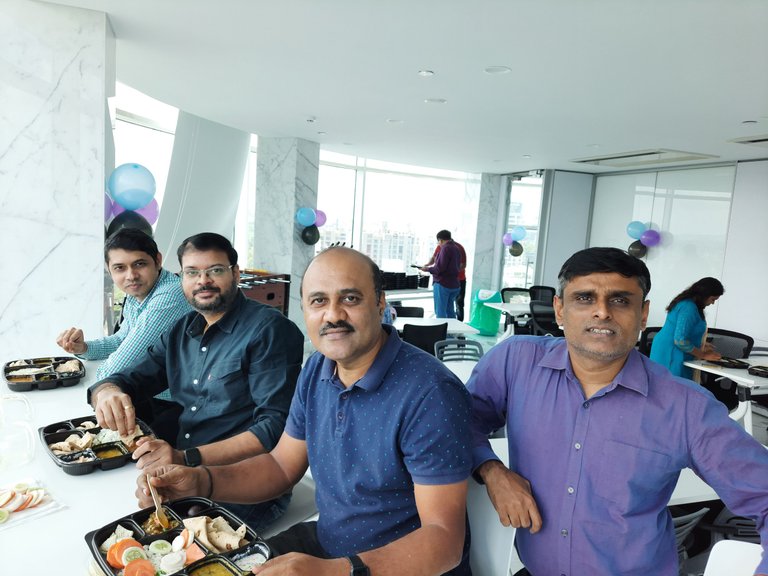 For the records, these were the privileged people who inaugurated the special lunch taking the front seat and felt like enjoying in a five star hotel with that spectacular view at the edge.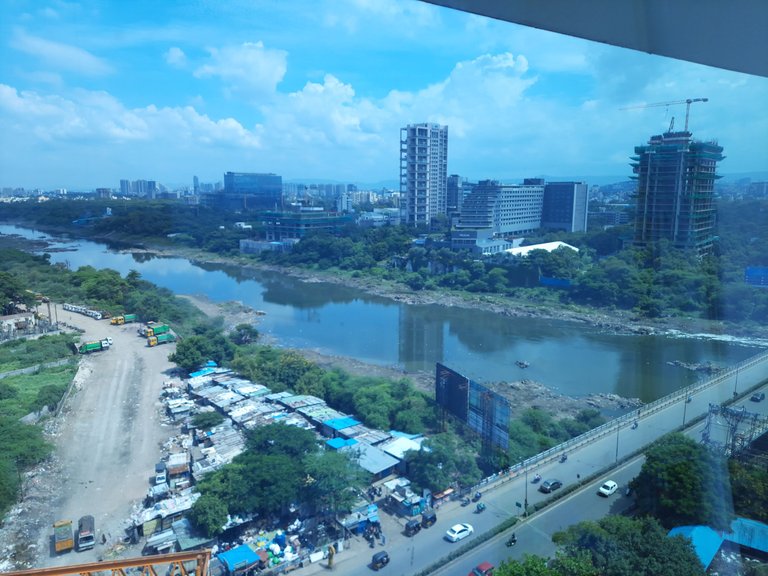 I mean, the ground reality is different, but then as we say mountains looks nice from distance, isn't it !! And then there was dessert as well - limited for those who did not know where it was being stocked :) We quickly found out the source and enjoyed it for two days - don't yell at me , if I did not tell you !!!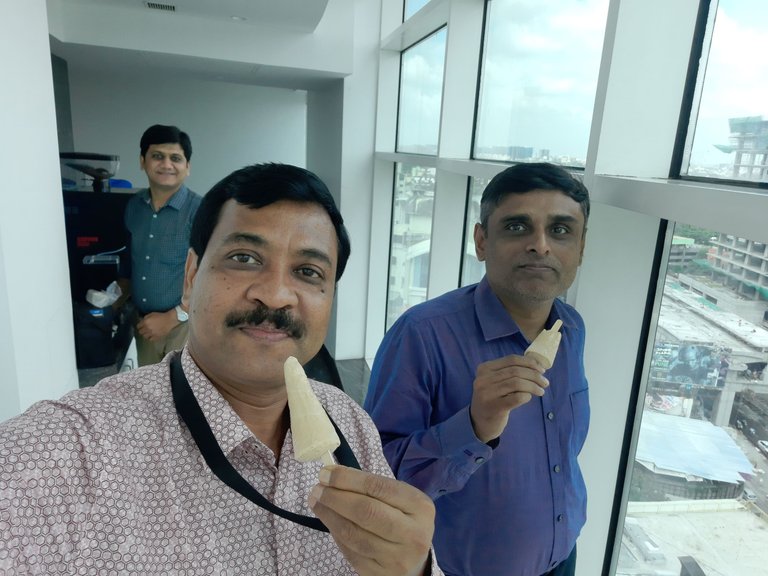 And then walking down and taking some memories in the spectacular lobby at the ground floor.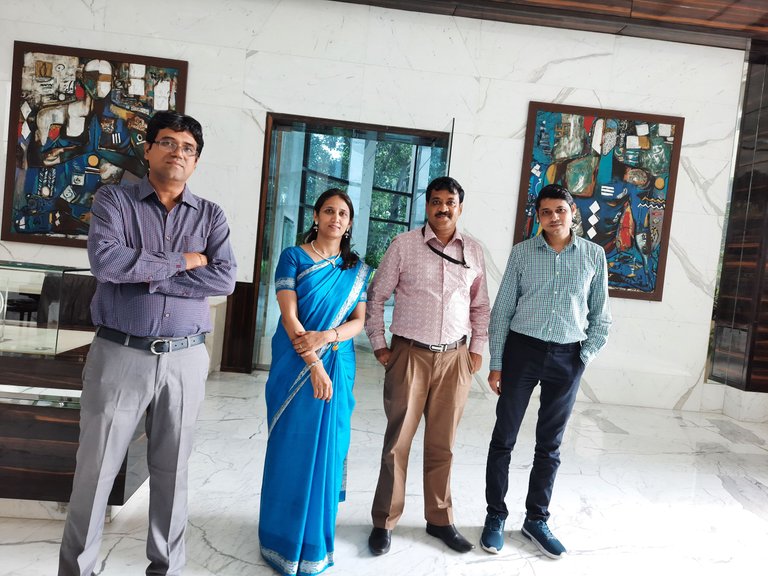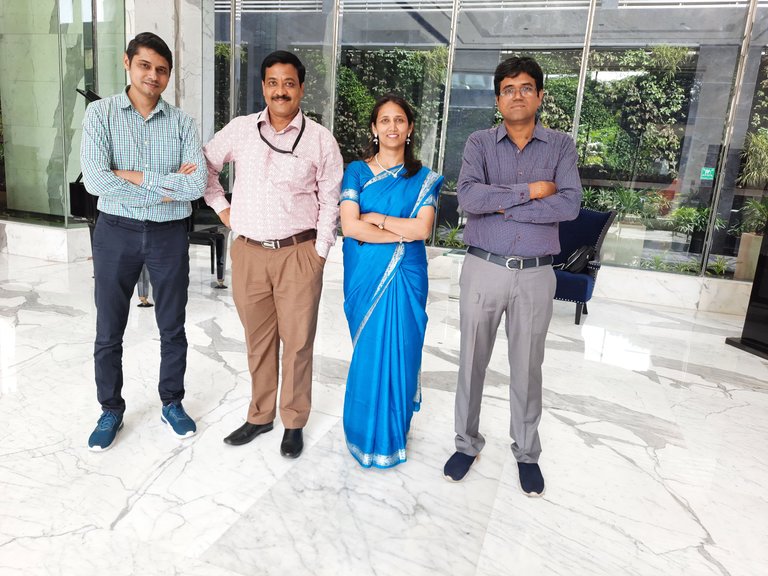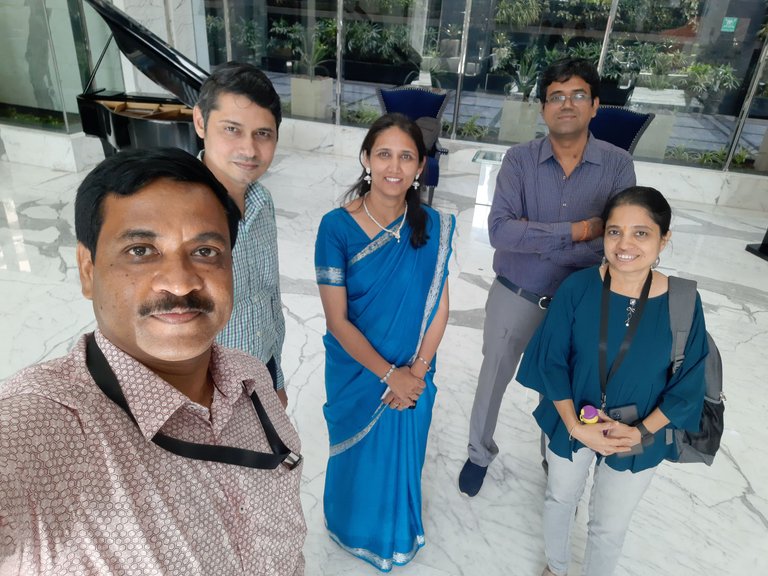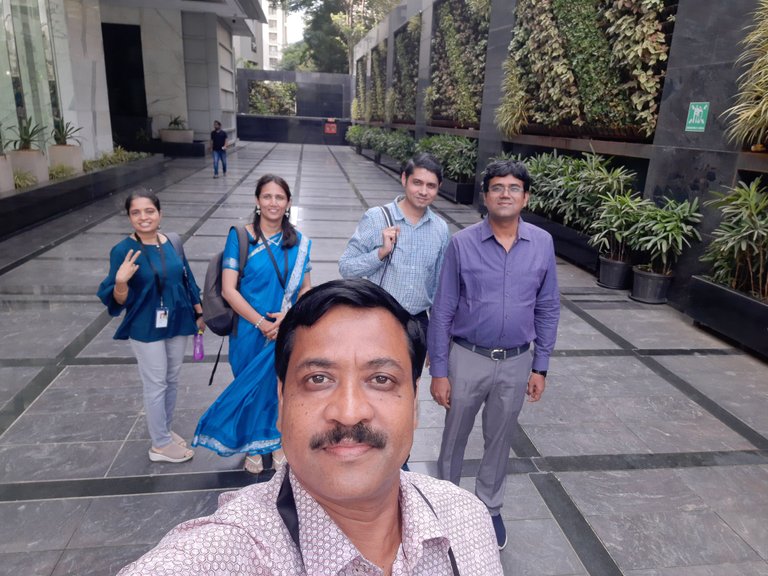 The parking space is still at the other corner near to the old office, so one has to cross the ground reality before getting there. But then that brings you back from the nice ambience that is served at the office !!! We did not miss the opportunity to take some memories of the nice garden set out in the front.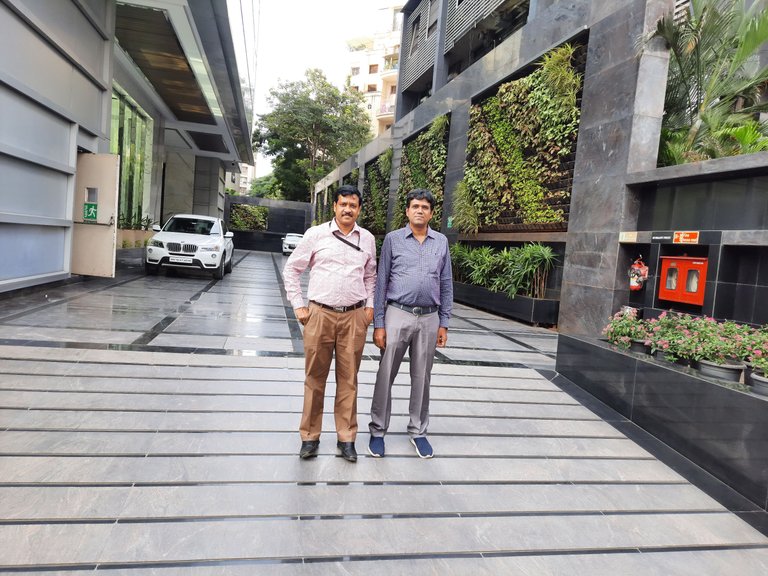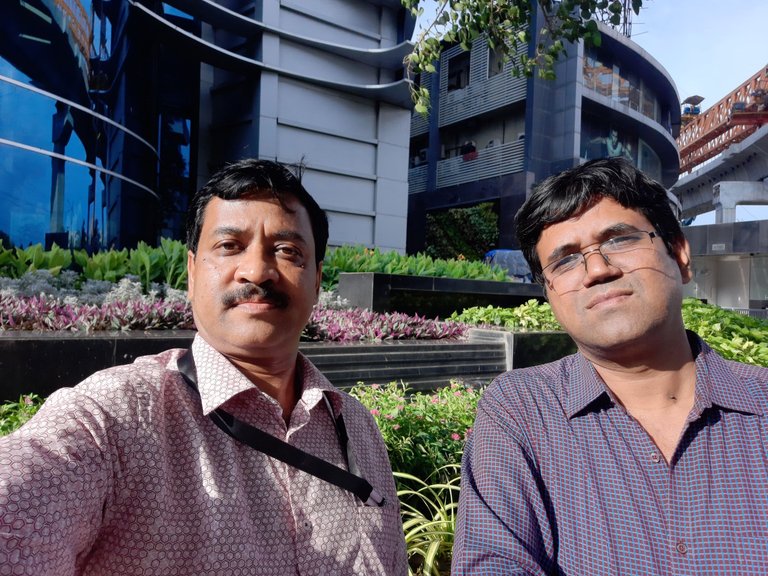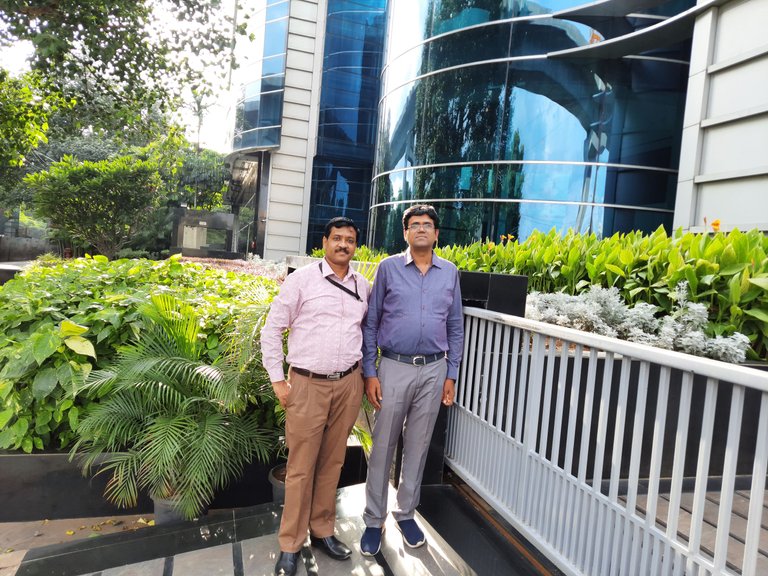 And then chill out for some time on the Maharaja's seat while coming back...By the way, fyi, that car parked is not waiting for us 😀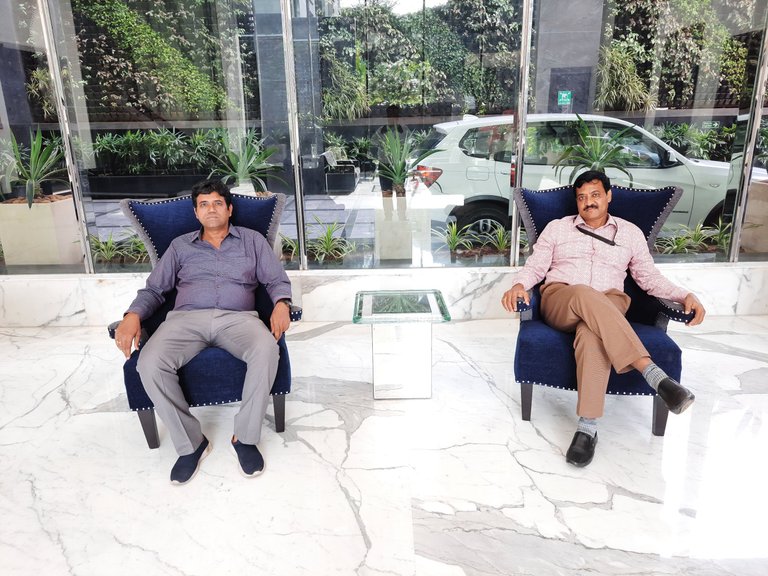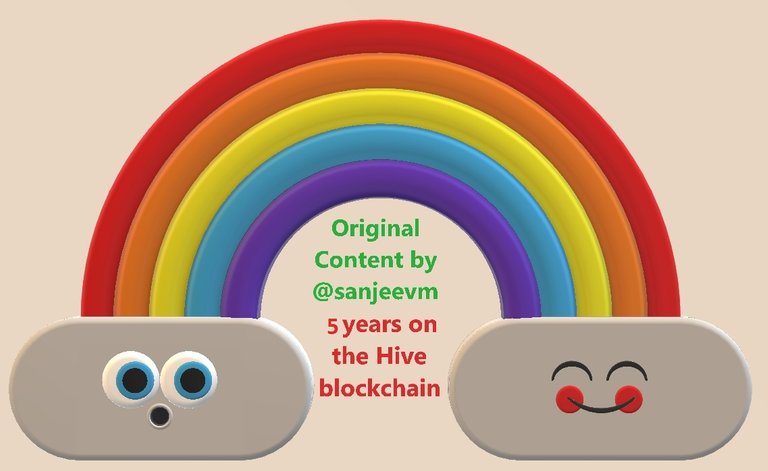 copyrights @sanjeevm - content created uniquely with passion for #HIVE platform — NOT posted anywhere else! #HIVE is my only social diary - my blog is my life.