The Falkenstein Cave is located on the Swabian Alb about half an hour by car from where I was at my last trip to the Celtic burial mounds. The Falkenstein Cave is one of the many water caves of that region. Rain water which seeps through the Karst of the Alb plateau collects in water-bearing, interconnected caverns and often-times exits through a cave. The Swabian Alb hosts a vast labyrinth of water connections below the surface of which only the smaller part has been explored to date.
If the weather was dry for a week or so the first 20 meters can be entered with a flashlight. Beyond that it becomes extremely risky and thus obligatory to book an official guide. Main risk being a sudden change in weather which can quickly fill up the cave with water, blocking the exit for those without a proper diving gear. In summer 2019 two visitors got trapped for exactly that reason inside the cave. Luckily both could be rescued alive but it took a 90 person team to accomplish that.
For me personally, the queasy feeling started already in the entrance area of the cave. No need on my part to go further into the black hole than daylight was able to illuminate. The face of the cave didn't help shake off the uneasy feeling either :D
In 1980 the legendary Jochen Hasenmeyer went 5000 m deep into the Falkensteiner Cave. Five kilometers from the entrance and he still didn't reach the end of it. Absolutely mind-blowing. Hasenmeyer put forward the controversial thesis that the water caverns of the Swabian Alp are part of a gigantic water network that reaches hundreds of kilometers towards the south, all the way to the Alpes.
Long times ago, it were such caves which provided shelter and some comfort to our ancestors. In the youth novel Rulaman the Falkenstein Cave is described under the fictitious name Huhka Cave as the dwelling place of a Stone Age tribe. I loved that book back in the day.
So let's go have a look!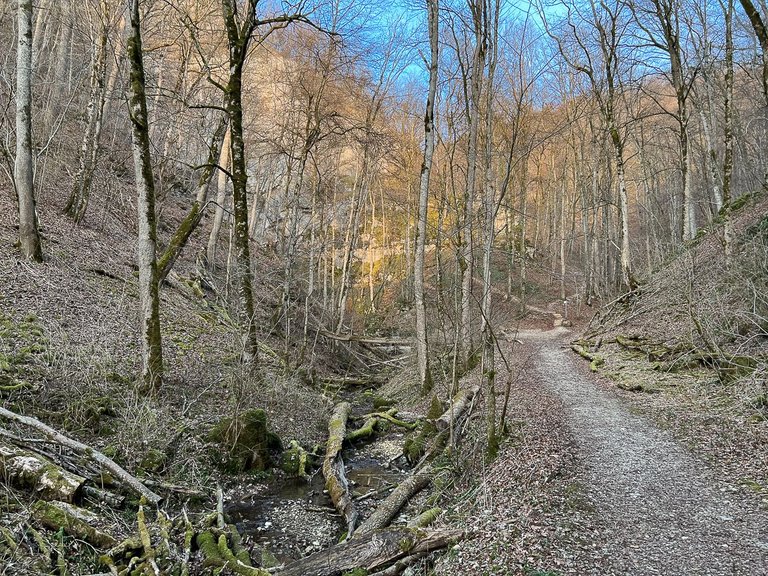 The little creek Elsach shows the way to the entrance of the cave.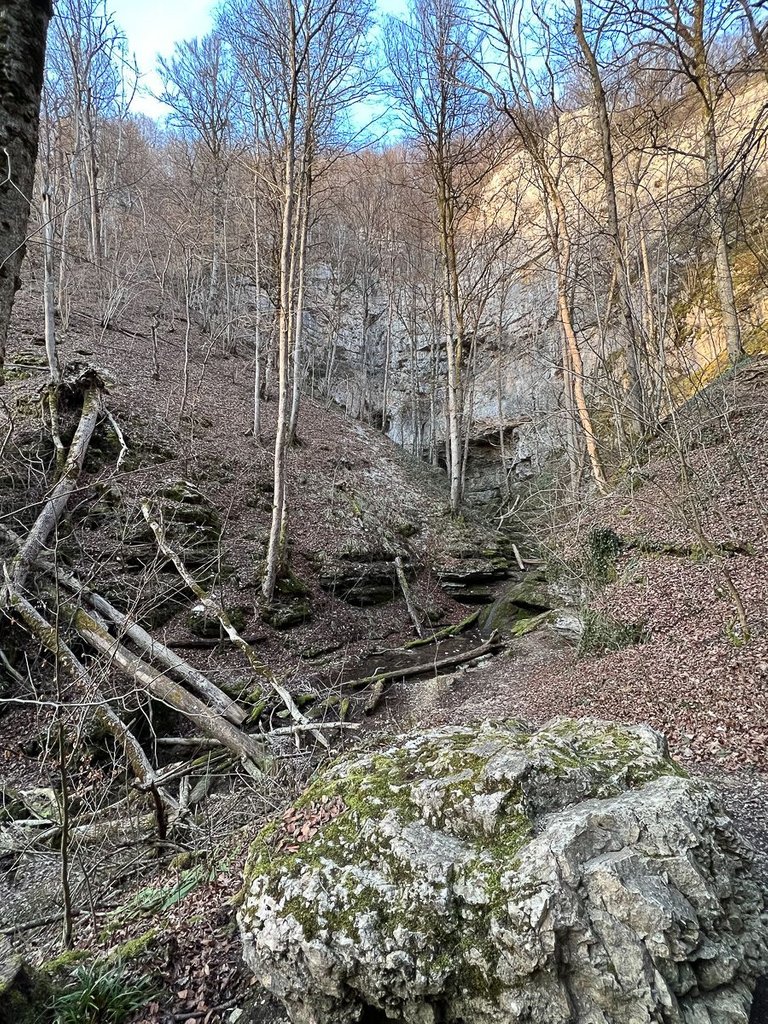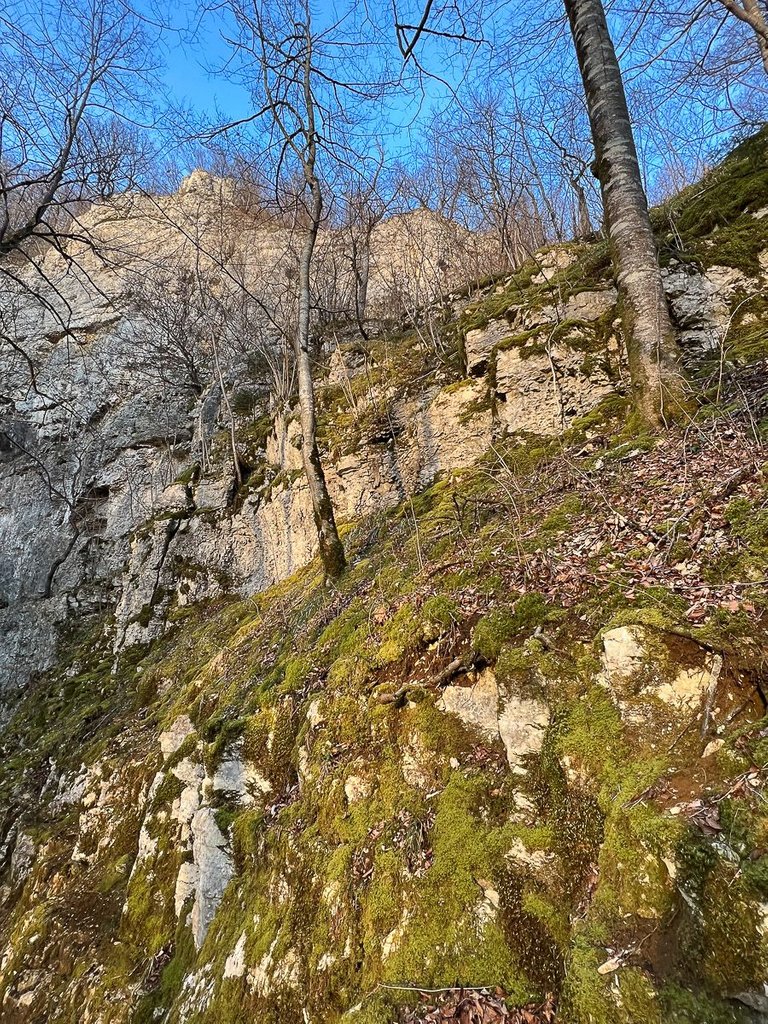 A few twists and turns up the karstic terrain.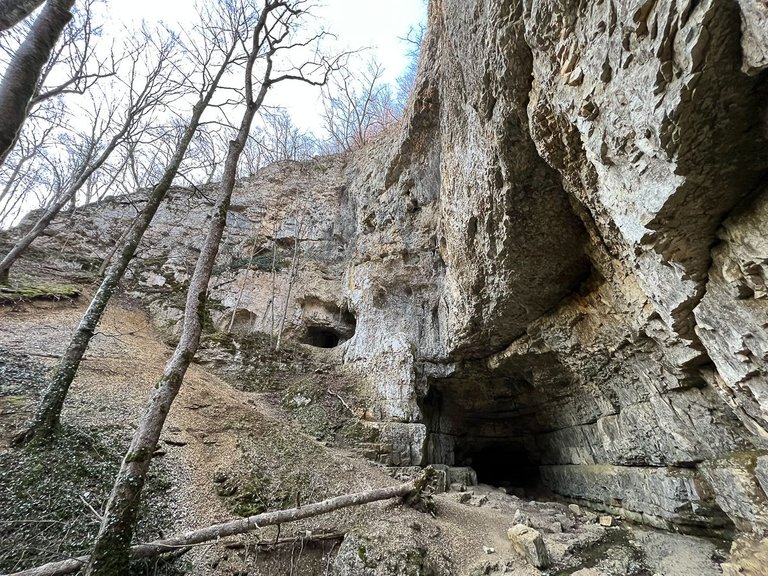 And there it is! The entry to a dungeon of immense dimensions.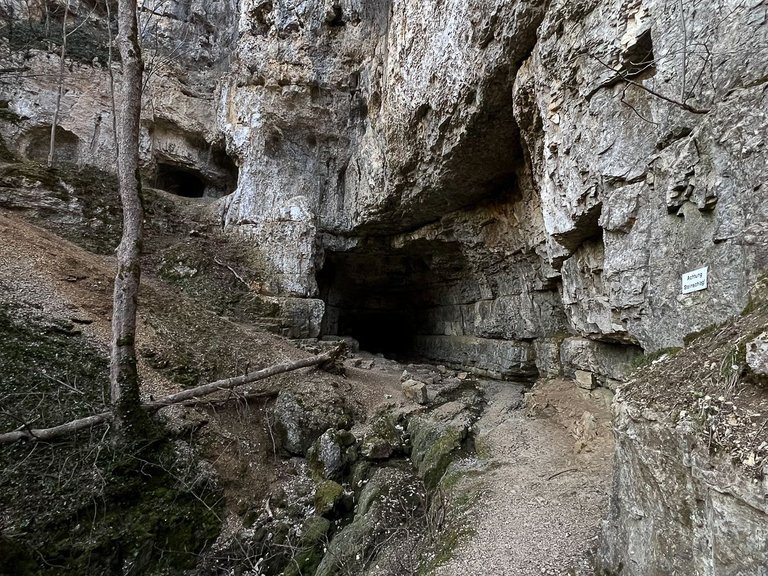 Can you see the face?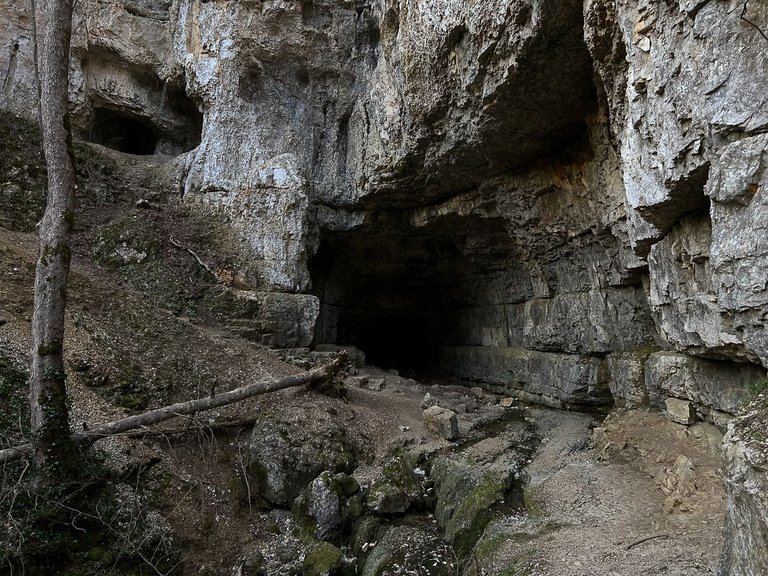 Who dares to enter?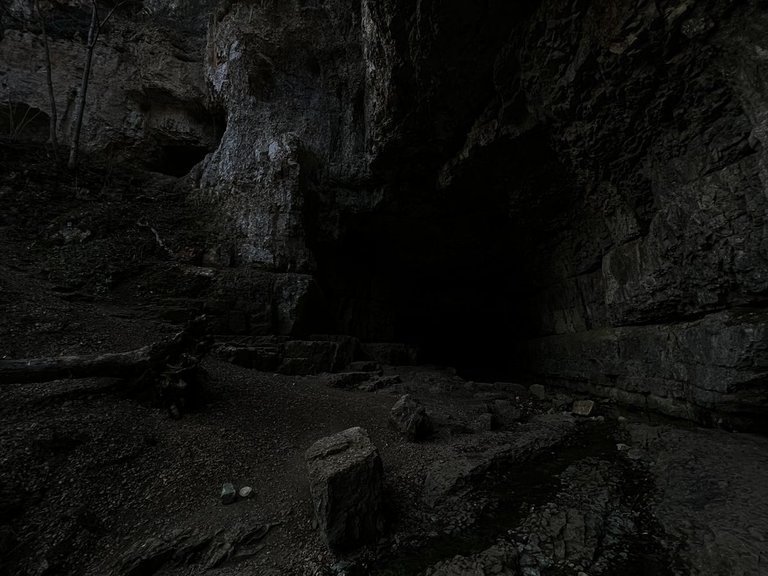 In Minecraft, now would be the time to craft some torches. For me, my cell phone light will have to do.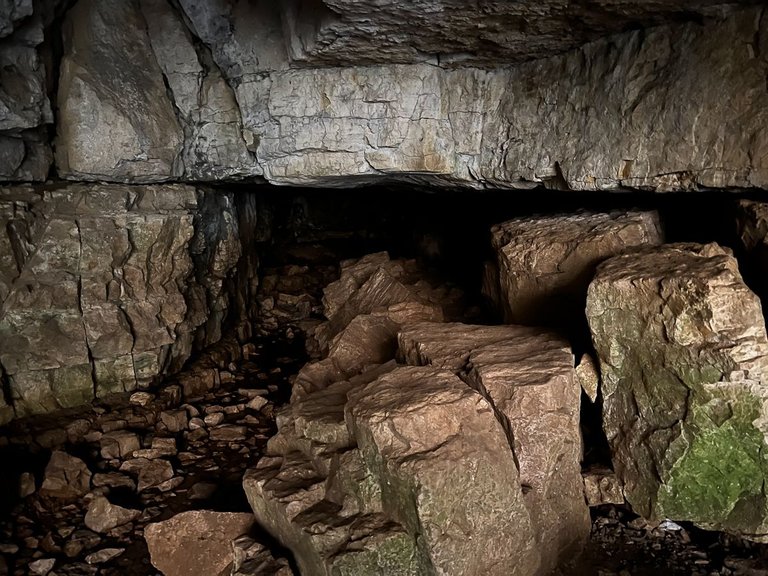 Deep enough for me. As one can see, big blocks fall down from the ceiling from time to time. I won't take my chances :D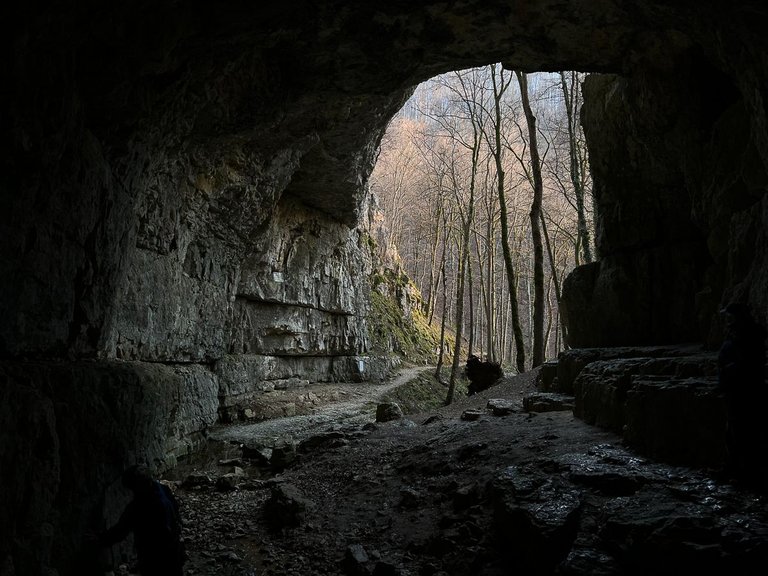 Back into the daylight.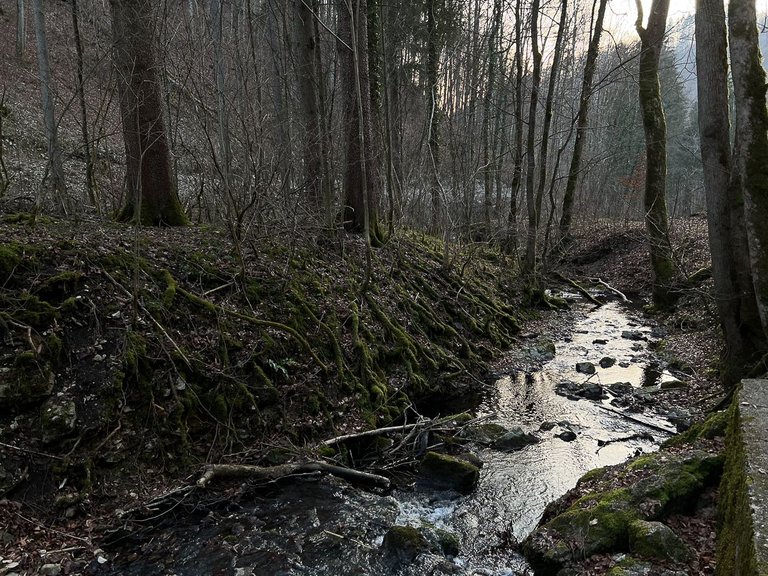 Dawn is about to set in. Time to head back to the car.
---
Thanks for following along and see you back next time 👋.
---

Photos recorded by myself with an iPhone 13 Pro. All rights reserved.