After the success of The Firm I think Hollywood believed that just any ol' film based on a John Grisham book would blow it up at the box-office. When i noticed that the film had Matt Damon as the lead that was really all it took to rope me in. I was unpleasantly surprised.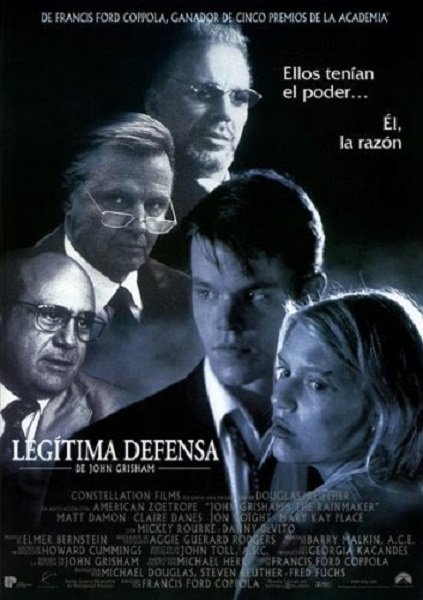 source
I guess "Rainmaker" doesn't mean anything in Spanish
I don't know if I am alone in this or not, but i think Matt Damon is one of the best actors alive today. However, even if you don't agree with that (and Matt Stone and Trey Parker certainly dont) certainly names like Mickey Rourke, Jon Voight, Claire Danes, Danny Glover (who is oddly not credited with being in the film at all), or Danny Devito do something for you.
source
The plot is of course courtroom based as is everything by Grisham. Rudy Baylor (Damon) is a law student from a non-prestigious background who struggles to find work after law school. He is subjected to a less-than-awesome job at first working for a shady "ambulance chasing" law firm. He doesn't know what the hell he is doing and routinely makes mistakes in the courtroom as he is unfamiliar with the protocol.
However, and this is the entire basis for the story, he is not yet corrupted by the legal system and the shark-like lawyers involved in it and approaches his cases with a sense of being genuinely concerned with the law and helping his clients. Therefore he accidentally stumbles on a high-profile case that involves a dirty insurance company. All other lawyers simply settle out of court but he refuses to do so and insists on a trial where he is seriously outgunned by a massive team of highly-paid and far more experienced lawyers lead by Leo F. Drummond (Jon Voight.)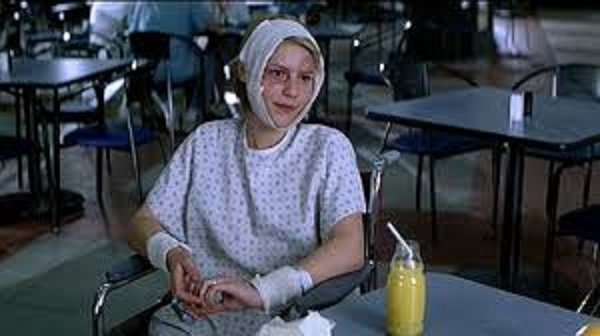 source
A love story gets mixed in there as well but thankfully, since it doesn't have a great deal to do with the overall plot, it doesn't consume too much of our time. Because of this, the unnecessary love story that most predictable Hollywood films seem contractually obligated to interject into really any story, doesn't get on my nerves a great deal. Plus Claire Danes was almost impossible to not like in the 90's.
From the YouTube movies official channel
How do you have a Coppola-directed film with real heavy hitting actors in a film based on a best-selling novel and have it be a bit boring? Well, i think you can start with the fact that it was based on a best-selling novel and therefore the target audience already knows the story. Also, for people unfamiliar with the book (I don't read Grisham novels) the entire movie has exactly zero surprise moments. I think that most reasonably intelligent people could, with a great deal of accuracy, predict the entire movie after watching just 15 minutes or so.
It barely made its budget of $40 million back at the box office. Therefore, if you consider marketing costs and what not, it probably lost a few mill, which is never a good thing.
I can't really recommend this film because honestly, it just isn't very good.
My overall rating!