I can't believe how quickly this year is ticking by as I thought it was Tuesday and not Wednesday today. Wednesday marks the post for the Sports talk show case which is more of a fun post highlighting what the Sports tribe has to offer. All these posts are live meaning they are all within the seven day window for curation. The idea of this post is you may find an author you have not seen before and possibly will follow them in the future.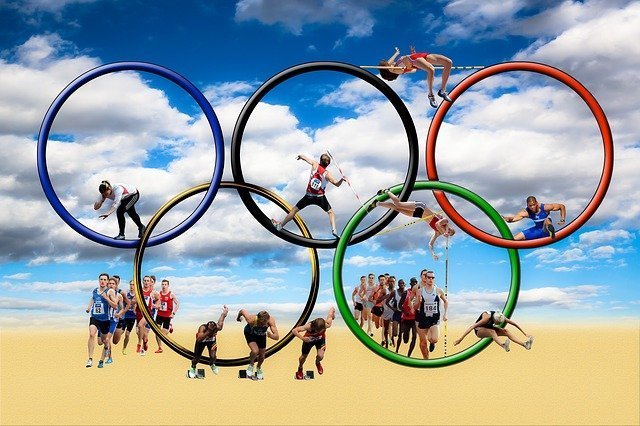 Head in the Game - So Much of Performance is Mental
First up this week we have @empress-eremmy who discusses how the mental part of an athlete has an effect on their performance. The latest upset was when Novak Djokovic was bundled out of the Olympic Tennis tournament even though he was the Gold medal favorite. We see this happen all the time especially with team sports when they have the favorite tag. Mentally a sportsmen can slip into a world of being too complacent as the England Rugby team did at the last World Cup. The mind is a powerful tool and needs to be prepared as much as the moves the teams practice. A good read and an author to keep an eye on as she comes up with decent topics that are not mainstream.
Jake Paul in talks with Conor McGregor? Please no
@sports.guy55 is thinking along the lines that many of us are as how low can a sportsmen go by even considering fighting a youtuber? Conor McGregor is sinking to the lows as his career does look over after his last fight ended in a serious injury. Jake Paul has tried to tempt a fight from one of the big guns and Flloyd Mayweather's fight was a waste of time and money for sports fans. I actually don't believe it is sport fans buying the Pay Per View but more like Jake Paul and his followers plus the ones who don't even follow sport. A bit like retail investors coming in to crypto who have no clue how everything works. This is another good read from @sports.guy55 as he isn't afraid to write about things he thinks is bad for the sport.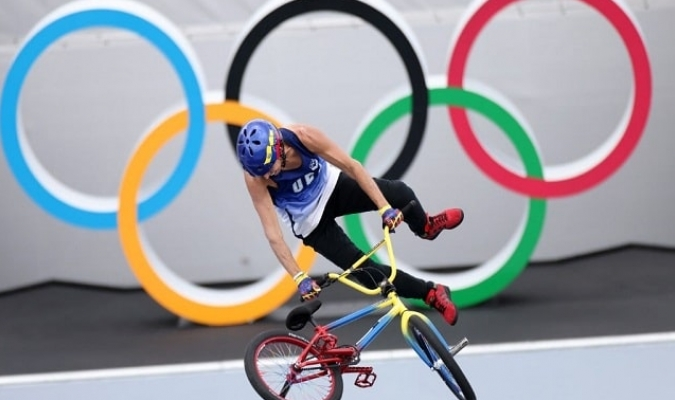 A wheel sport that is undoubtedly very good. BMX Freestyle in Tokyo 2020 [EN/ES]
@efren3103 is obviously a fan of BMX as the way he writes his passion and excitement comes across. I do struggle with these events being at the Olympics personally as what happened to the X Games where they once were. I get the idea the Olympic Committee is trying to target a younger audience who aren't into the normal events. I have to admit I have watched some of these BMX events but it is not for me even though @efren3103 does a good job of trying to sell it in this post. I think every kid can relate to this sport as since the movie ET everyone has had a BMX's at some point.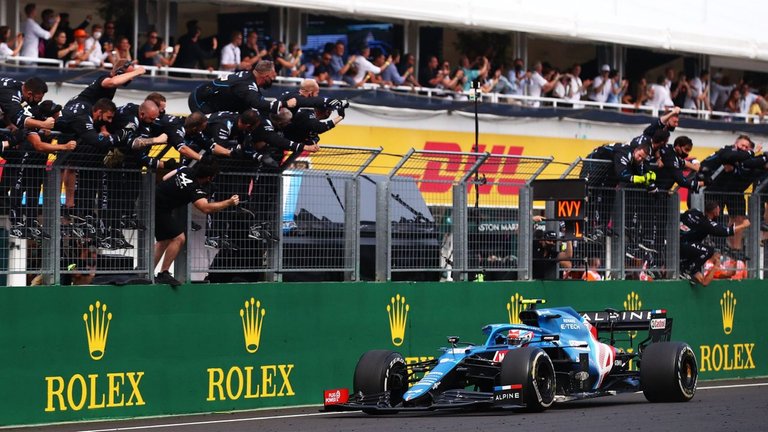 [ESP/ENG] En una carrera de locos Lewis Hamilton y Mercedes recuperan el liderazgo en la Fórmula 1. / In a crazy race Lewis Hamilton and Mercedes regain the lead in Formula 1.
Lastly but not leastly we have @greengalletti who loves motor sports and talks about the happenings of the Hungary Grand Prix. What he says is so true as you have no idea what is going to happen next and a boring race can easily turn into something so interesting. Over the last two races we can say we have seen the unexpected happen which has turned the Championship on it's head favoring Lewis Hamilton for now. That can all change however as what happens in the second half of the season is going to be very interesting. This post is an entertaining read highlighting the events of Hungary and for those that never watched the race it sums it up very nicely.
A big thank you to the @sportstalksocial community for just doing what you do as it makes the curation task that much easier. Quality articles are easy to find and we are adding value to the Hive blockchain by staying busy. I will see you in the tribe and we will hopefully be visiting one of your posts over the coming week.