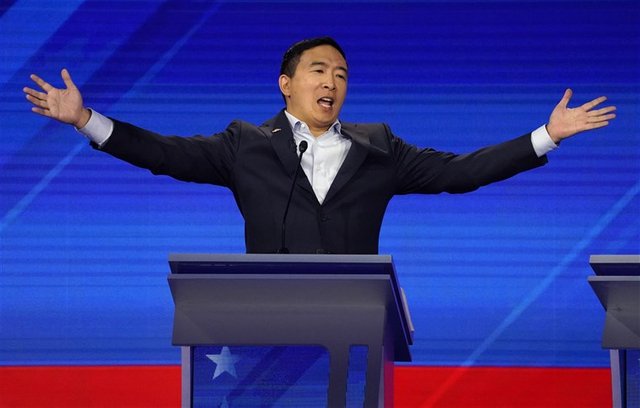 I almost don't ever talk about it on any social media, but I'm actually pretty engaged with politics. Since he entered the race I've been following Andrew Yang. Since I'm also a technology nerd and someone where my work deals in bleeding edge tech, I can see first hand how machine learning is having an impact on technology.
Yang is trying to make his message digestible for regular non-technical people so he just says automation and robots most of the time, but the issue is actually more nuanced and complicated than that if you really have a better understanding of what's going on. As I mentioned I have first hand experience of what's coming down the pipe so I can give an anecdotal example, but understand that mine is one of countless areas impacted by not only automation and robots, but just the natural evolution of technology.
So if you follow me, you probably know I teach art at an art university. I teach in the game design department and the focus is on design for games as well as 3D asset creation. I've been teaching there on and off for several years now. In the years since I started school, to graduating and working to then teaching, in total, around a 15 year span, this industry has changed dramatically, primarily because of technology.
When I first started school tons of professionals still worked with traditional media, but the trend was quickly shifting to digital. It was faster, and more flexible. Traditional requires mastery over different media as well as the actual job, which is design and ideas, but digital, can be learned fairly quickly. Also digital is endlessly flexible, and can be iterated much faster and easier that traditional mediums. In a production environment, it was pretty clear that this was the way things were going.
A few years later, almost everyone exclusively worked digitally, but people were still primarily "painting" on the computer. The next trend though was incorporating more photography into designs. Since Photoshop at its core is a photo manipulation software package and is the primary application used to do 2D game art, it was also a natural evolution. In the following years, this became extremely common. In a production where time is money, if you need to paint a tree to communicate your design idea, are you going to spend hours painting a beautiful tree, of just drag and drop a photo and tweak it to ultimately communicate the same thing? Understand that the job is not to create fine art, it's to communicate ideas.
The next and current trend, as you can see from a lot of my posts is 3D. I've been doing 3D for longer than I've been drawing actually, but up until a few years ago, 3D's usefulness was limited to doing quick mock ups before painting, because the 3D rendering was incredibly slow, and the process was incredibly technical. Since GPU renderers like Octane became a thing, I can render photorealistic images in minutes or seconds, this changes the game again because as someone well versed in 3D, depending on the subject matter, it may be faster for me to build an entire scene in 3D than it is for me to paint it. This would have been pretty unheard of just a few years ago.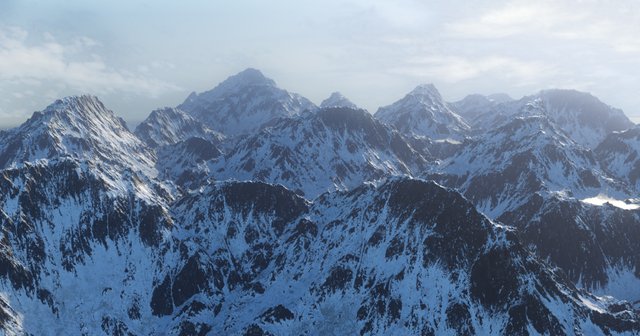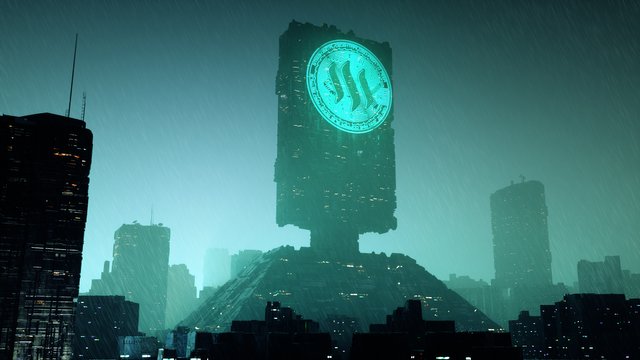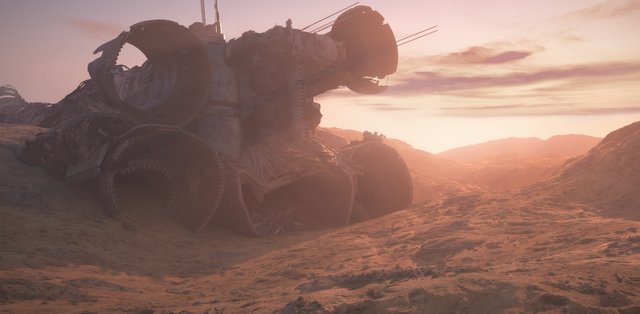 A few examples of artwork created almost 100% in 3D
So what does this have to do with Andrew Yang?
To keep this simple, if I had the same artistic skill I have today 15 years ago, and I attempted to create these images, I imagine they'd take around 10x as long as they took me today. It is purely because of hardware and software technological innovations that my productivity I estimate has been 10x'ed. You might be thinking that that sounds great, and it is, at the individual level, but where it becomes more problematic is at the macro level.
If I'm 10x as productive as I was 15 years ago, that means someone who needs the services I provide needs 10x less employees. They'll be able to do a lot more with a lot less people. Again, this is a double edge sword, part of that is the reason games and movies look SO much better today than they did 15 years ago. Also in a lot of cases, it doesn't work out that companies hire less people, they're just able to do more ambitious projects, but this trend of being able to do more with less is only increasing. Again if you follow me, you've probably seen some of my 3D texture material experiments as well.
This technology is improving so fast I think it's only a matter of time before it's all just voice activated or totally parameterized. ie You'll be able to say "I need a dirty green bathroom tile...dirtier...less saturated...more wet, etc and the software will just create it for you.
As I mentioned above, this is just my anecdotal example, but this is impacting a ton of different industries and there are some, the ones Yang most often mentions, that could be catastrophically impacted, like call center workers, and everyone who drives a car for a living. Each one of these industries has tangential industries that would also be impacted for a chain reaction that I don't think the world is prepared for.
In our current system of capital over all, we don't have a plan for that many people becoming "valueless" in such a short time span. I don't personally see these people as valueless, but I feel that that's the law of our current system.
This is why I support a UBI like the one Yang proposes. I also feel like this sort of idea falls totally in line with Steem. Steem isn't free money, but Steem does fulfills some of the goals he claims he wants to achieve with his UBI and I think that's redefining value.
Redefining Value
Here on Steem, we have a decentralized mechanism of assigning value. Actifit values activity, some communities value art, some knitting, whatever. It's completely up to individuals to decide what is valuable and what isn't. Yang has mentioned that one of his children is autistic. I have autistic family as well and am familiar with the challenges associated with that. Steem (especially post Communities) would be a perfect place for people dealing with the same hardships to gather and support each other. Emotionally, financially, or otherwise. Imagine people not only here in America, but around the world having a home, where they can take comfort that they'll never be removed or deplatformed or banned. Where people can come together and help each other because as the old saying goes, there's strength in numbers. Imagine how much good a Community for the "Parents of Autistic Children" 50k strong, with collectively millions of SP could do. This is just one example, but this is my vision for Steem, and why I see it as something that could change so many lives.
It could CHANGE THE WORLD.
I'd love for Andrew Yang and the #yanggang to join Steem and get started early with the rest of us early adopters. Let's do our best to help spread the word and let people know what Steem can do for them.