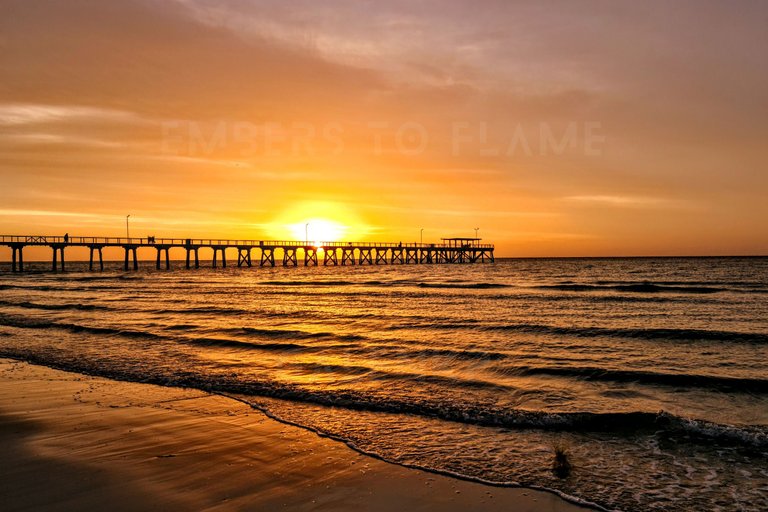 At times our own light goes out and is rekindled by a spark from another person. Each of us has cause to think with deep gratitude of those who have lighted the flame within us.
- Albert Schweitzer -
---
---
I've been working through some difficult emotionally draining scenarios over the last little while; nothing I can't handle (mostly) but I've felt drained and a little flat. It's like I'm constantly on-point, perpetually having to operate at my peak and needing to lift heavy shit which saps me emotional and physical energy.
I'm not a stranger to that feeling and, in the past, have managed to facilitate it well however I'm finding it more rapidly depletes and expends my energy emotionally these days. This, most probably, is due to the way things pile upon one another, each scenario grinding me down a little more. I've always been able to lift heavy shit, I get the job done, do a lot and look for more and generally make things happen. I've required help though, either in the tasks themselves, the lifting, or with the emotional aspect, which helps prop me up, push me forward and prevent me breaking under the pressure. Bending is ok. Breaking isn't.
At times of duress, physical or emotional, I have tended to find reserves of energy that carry me forward towards a resolution. I'm not saying it's been easy, just that its generally always happened; sitting in place isn't my style so I seek solutions to problems with the expectation that my efforts will be rewarded in kind. On occasions however, these scenarios have brought me down and I've spiralled downwards, found myself in dark places.
Over the years I've developed ways to address declining energy and the slide into the shadowy world of emotional fatigue, self-doubt, despondency and despair; all things that impede forward progress. Some of these mitigation-techniques are as simple as a brief detachment from the situation, a moment or event that completely removes me from it, and some are more involved. Other people also help. Either way though, I've come to understand that they are techniques necessary to my eventual success.
Last night I took a walk on the beach. I wasn't keen initially as the sky was overcast, it was not overly warm and a little too breezy. I went regardless figuring the fresh air and walk would do me good though. I was not wrong. As I walked the stresses seemed to lessen and my mood and overall attitude began to shift slightly.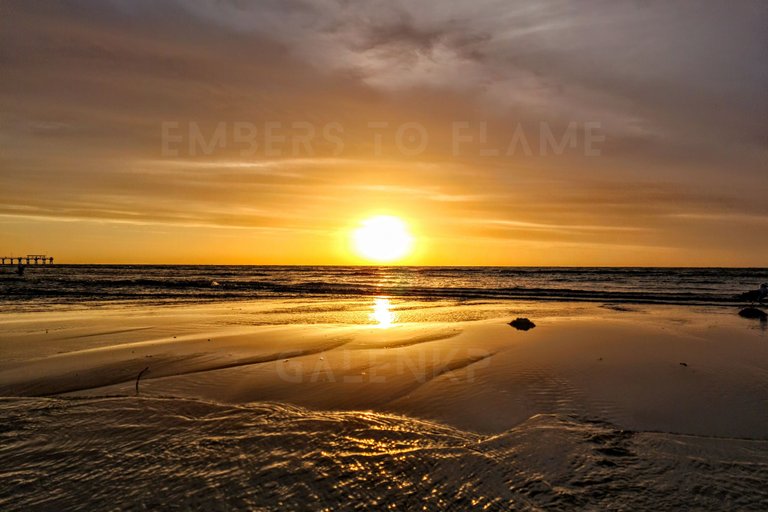 As I walked, I thought about shadow and light and the correlation between the two. Light creates shadow, but also chases it away. When applying that to myself I see that finding a little light in dark moments is critically important to be best-placed to add some light. That light can take many different forms but can assist one to think the right thoughts helping to maintain or improve attitude which affects the actions we ultimately take. Understanding that light isn't a constant state of being, that positivity isn't always the dominant emotion, helps me deal better with the shadow...shadow that will eventually come. It's just part of life and failing to acknowledge it won't help mitigate or address it when the light fades and shadows fall.
I felt lighter, just by walking along with the sound and smell of the ocean as company. The internal shadows receded, the clouds within my mind began to clear and then...the sun started to beam its light...I mean in the sky. Yeah, the sky began to clear a little allowing the last rays of light to infuse the sky with colour. It was a nice moment and exacerbated my feeling of well-being and happiness I'd gained through walking.
I chose the Schweitzer quote above because over the years other people have also added their own light to my life and it's made a huge difference to me. The gratitude I have for them is the same I have for those moments I spend in nature gaining a small detachment; those moments I shine a little light within to chase away some of the shadows.
I guess it's like being in a dark room with an unlit candle. If someone comes along with their own lit candle and holds it to my unlit one the room becomes brighter, the shadows less invasive, due to the combined light of both. I get the same feeling from a hike in solitude, a beach walk and in many other ways and I'm grateful, as I also am when another person coaxes that tiny ember within me into flame.
---
Design and create your ideal life, don't live it by default - Tomorrow isn't promised so be humble and kind
The images are my own - Semaphore, South Australia January 2022